Bronze Age Metalworking in the Netherlands (c.2000-800BC)
/ Maikel H.G. Kuijpers (2008)
A research into the preservation of metallurgy related artefacts and the social position of the smith
Almost fifty years ago J.J. Butler started his research to trace the possible remains of a Bronze Age metalworkers workshop in the Netherlands. Yet, while metalworking has been deduced on the ground of the existence regional types of axes and some scarce finds related to metalworking, the production locus of...
This e-book is also available as a hard-copy printed book!!
Ask your librarian to join the Sidestone Library Program and you will have full access to PDF downloads of all books in the e-library and 25% discount on printed books!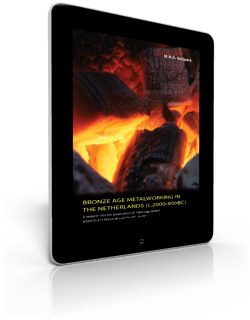 Additional Information