Similar but Different
/ Edited by Janusz Czebreszuk (2014)
Bell Beakers in Europe
The book "Similar but Different. Bell Beakers in Europe" deals with a cultural phenomenon, known as the Bell Beaker culture, that during the 3rd millennium B.C. was present throughout Western and Central Europe. This development played an important role in the formation of the Bronze Age at the turn of...
This e-book is also available as a hard-copy printed book!!
Ask your librarian to join the Sidestone Library Program and you will have full access to PDF downloads of all books in the e-library and 25% discount on printed books!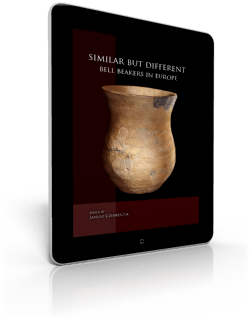 Additional Information