Ask your librarian to join the Sidestone Library Program and you will have full access to PDF downloads of all books in the e-library and 25% discount on printed books!
Abstract:
In de Vroege Middeleeuwen maakte het kustgebied van Zuid-Holland deel uit van West-Friesland. Van menselijke aanwezigheid in deze periode getuigen niet alleen enkele historische bronnen en oude plaatsnamen, maar vooral archeologische vondsten. Dit boek geeft voor het eerst een gedetailleerd overzicht van de bewoningsgeschiedenis van de estuaria van de Oude Rijn en Maas tussen circa 270 en 900 na Chr., met tal van nieuwe inzichten. Door de rijkdom aan archeologische gegevens ligt de nadruk op de Oude Rijnstreek.
Aan de hand van hoofdstukken over het toenmalige landschap, archeologische vindplaatsen, nederzettingen, huisbouwtraditie en handelscontacten, wordt gekeken welke plaats Zuid-Holland op cultureel en politiek vlak innam ten opzichte van de omliggende gebieden. Daarbij wordt ook ingegaan op de vraag naar de tribale verhoudingen langs de Hollandse kust en wat het etiket 'Fries' daarbij voorstelt. Dit heeft ook gevolgen voor onze kijk op het Friese koninkrijk.
Menno Dijkstra (Lisse, 1971) studeerde in 1996 af aan het Instituut voor Pre- en Protohistorie van de Universiteit van Amsterdam, met als specialisatie de archeologie van de Middeleeuwen en Nieuwe tijd. In 1997 begon zijn promotieonderzoek bij het Frisia Project. Dit proefschrift is daar het resultaat van. Momenteel is hij werkzaam als senior archeoloog.

About the author: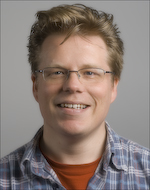 Menno Dijkstra (1971) is senior staff member of the 'field projects department' of the Amsterdam Archaeological Centre. He specializes in Medieval and Post-Medieval archaeology, especially the Early and High Medieval Period of north-west Europe (AD 450-1250). His PhD research is completed in 2011, containing a study of the Late Roman and Early Medieval habitation history of the estuaries of the Rhine and Meuse.