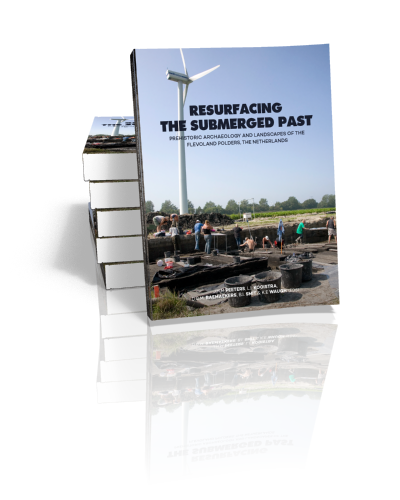 Resurfacing the submerged past
Prehistoric archaeology and landscapes of the Flevoland Polders, the Netherlands
Edited by Hans Peeters, Laura Kooistra, Daan Raemaekers, Bjørn Smit & Karen Waugh † | Forthcoming
The Netherlands are internationally renowned for the archaeology of its wetland environments. The reclamation of the Flevoland Polders in the early half of the 20th century not only exposed hundreds of shipwrecks, but also remnants…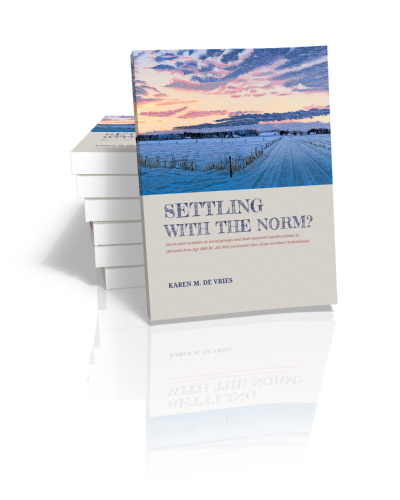 Settling with the norm?
Norm and variation in social groups and their material manifestations in (Roman) Iron Age (800 BC–AD 300) settlement sites of the northern Netherlands
Karen M. de Vries | Forthcoming
When studying later prehistoric societies, it is evident that shared practices, as well as variations, exist in the settlement record. Traditionally, the emphasis has mainly been on the elements shared on large scales, the widely…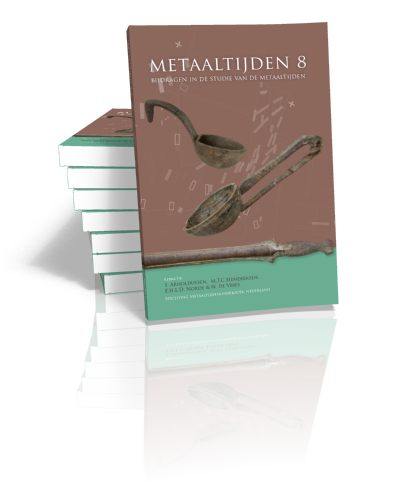 Metaaltijden (vol. 8)
Bijdragen in de studie van de metaaltijden
Edited by Stijn Arnoldussen, M.T.C. Hendriksen, Eric Norde & Nynke de Vries | Forthcoming
Deze bundel vormt de neerslag van de 8e Nederlandse (digitale) metaaltijdendag gehouden op 9 oktober 2020. Op die dag werden – door de corona maatregelen in aangepaste vorm – lezingen gehouden over diverse onderwerpen aangaande…

Search results: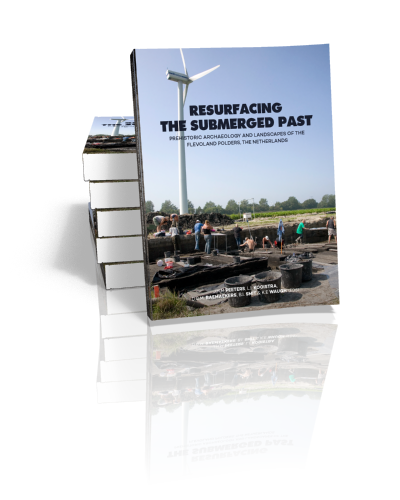 Resurfacing the submerged past
Prehistoric archaeology and landscapes of the Flevoland Polders, the Netherlands
Edited by Hans Peeters, Laura Kooistra, Daan Raemaekers, Bjørn Smit & Karen Waugh † | Forthcoming
The Netherlands are internationally renowned for the archaeology of its wetland environments. The reclamation of the Flevoland Polders in the early half of the 20th century not only exposed hundreds of shipwrecks, but also remnants…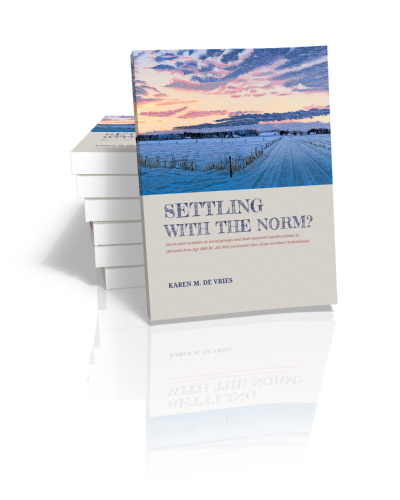 Settling with the norm?
Norm and variation in social groups and their material manifestations in (Roman) Iron Age (800 BC–AD 300) settlement sites of the northern Netherlands
Karen M. de Vries | Forthcoming
When studying later prehistoric societies, it is evident that shared practices, as well as variations, exist in the settlement record. Traditionally, the emphasis has mainly been on the elements shared on large scales, the widely…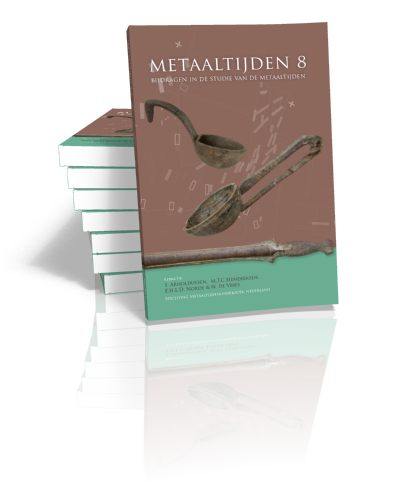 Metaaltijden (vol. 8)
Bijdragen in de studie van de metaaltijden
Edited by Stijn Arnoldussen, M.T.C. Hendriksen, Eric Norde & Nynke de Vries | Forthcoming
Deze bundel vormt de neerslag van de 8e Nederlandse (digitale) metaaltijdendag gehouden op 9 oktober 2020. Op die dag werden – door de corona maatregelen in aangepaste vorm – lezingen gehouden over diverse onderwerpen aangaande…