Dr. Arjan Louwen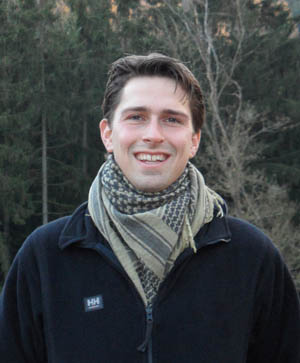 Arjan Louwen (1986) studied 'Prehistory of Northwest Europe' at Leiden University. Already as a student he developed a keen interest in funerary archaeology and took part in several key-excavations of prehistoric barrows and urnfields. After graduation in 2010, Arjan has worked alternatingly in commercial archaeology (Archol bv. Leiden) and for Leiden University as a field archaeologist. Since 2012 he has worked full-time at Leiden University, first as a teacher and field director, later as PhD-student. His PhD-research revolved around the funerary practices associated with the urnfields in the Lower-Rhine-Basin. Arjan is currently still working at Leiden University as a teacher and trains students in their first field skills.
Key publications:
Fontijn, D./ Q. Bourgeois/ A.J. Louwen 2011. Iron Age Echoes. Prehistoric land management and the creation of a funerary landscape – the "twin barrows" at the Echoput in Apeldoorn, Leiden, Sidestone press.
Fontijn, D.R./ A.J. Louwen/ S.A. van der Vaart/ K. Wentink 2013. Beyond Barrows. Current research on the structuration and perception of the prehistoric landscape through monuments. Leiden, Sidestone press.
Louwen, A.J., 2018. -1629 – Een bronstijdbegrafenis volgens Brusselse conventies? In: 't Hart, M., K. Davids, K. Fatah-Black, L. Heerma van Voss, L. Lucassen and J. Touwen (eds.). Wereldgeschiedenis van Nederland (Huygens instituut voor Nederlandse geschiedenis). Amsterdam: Ambo/Anthos, 33 – 38.
Louwen, A.J./ D.R. Fontijn 2019. Death revisited. The excavation of three Bronze age barrows and surrounding landscape at Apeldoorn-Wieselseweg. Leiden, Sidestone Press.
Books by Arjan Louwen