Prof. dr. Lutz Käppel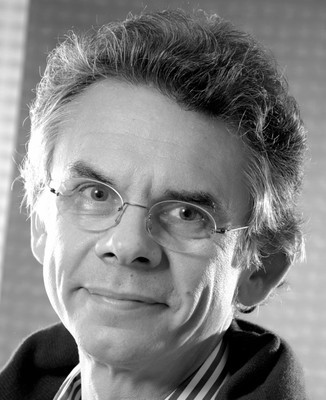 Studies of Classics in Tübingen and Oxford, PhD 1990, Habilitation 1997, Professor of Classics, especially Greek Literature at the Christian-Albrechts-Universität zu Kiel 1999-, Ordinary Member of the German Archaeological Institute 2000-, Dean of the Faculty of Humanities 2006-2008, Co-Coordinator of the Kiel Graduate School 'Human Development in Landscapes' 2007-2016; Speaker of the University's Research Focus 'Social, Environmental, Cultural Change' 2007–.
Key publications:
Käppel 1992: L. Käppel, Das Theater von Epidauros. Die mathematische Grundidee des Gesamtentwurfs und ihr möglicher Sinn. Jahrbuch des Deutschen Archäologischen Instituts 104, 1989, 83–106.
Käppel 1992: L. Käppel, Paian. Studien zur Geschichte einer Gattung (Berlin/New-York 1992).
Käppel 1998: L. Käppel, Die Konstruktion der Handlung in der Orestie des Aischylos. Die Makrostruktur des 'Plot' als Sinnträger in der Darstellung des Geschlechterfluchs (München 1998).
Käppel 1999: L. Käppel, Die PARADEGMA-Inschrift im Tunnel des Eupalinos auf Samos. Antike und Abendland 45 (1999) 75–100.
Käppel 2015: L. Käppel, Landscape and the Magic of Music in Pindar'sTwelfth Pythian Ode. In: L. Käppel/V. Pothou (ed.), Human Development in Sacred Landscapes. Between Ritual Tradition, Creativity and Emotionality (Göttingen 2015) 155–172.
Käppel 2016: L. Käppel, Charis als Bindung und Bann. Vom Zauber der Musik in Pindars zwölfter pythischer Ode. In: Carsten Binder et al. (eds.), Diwan. Studies in the History and Culture of the Ancient Near East and the Eastern Mediterranean (Duisburg 2016) 273–302.
Käppel/Loehr 2016: L. Käppel/J. Loehr, Friedrich Schleiermacher, Platons Werke I,1, Berlin 1804. 1817, Einleitung, Phaidros, Lysis, Protagoras, Laches (Berlin/Boston 2016).
Käppel 2017: L. Käppel, The Philosophical Banquet in Greek Literature. In: D. Hellholm/D. Sänger (eds.), The Eucharist – Its Origins and Contexts. Sacred Meal, Communal Meal, Table Fellowship in Late Antiquity, Early Judaism, and Early Christianity III (Tübingen 2017) 1519–1527.
Käppel 2017: L. Käppel, Heraklits Kosmologie als Praxis von Modellierung. In: E. Fantino/U. Muss/C. Schubert/K. Sier (eds.), Heraklit im Kontext (Berlin/Boston 2017) 211–230.
Books by Lutz Käppel