Prof. dr. Corinne L. Hofman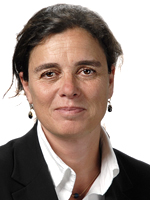 Corinne Hofman is professor in Caribbean archaeology At Leiden University. She was born in 1959. After obtaining a B.A. degree in art history and archaeology at the Vrije Universiteit, Brussels, she followed classes in pre-Columbian archaeology at Leiden University and completed her M.A. in 1987 with a research focus on the Caribbean. Her M.A. research was on the archaeology of Saba, Netherlands Antilles. Continuing her archaeological research on Saba during her PhD, she wrote her dissertation on the ceramic chronology of Saba. Since then her investigations and teaching focus on the Caribbean, involving ceramic analysis and settlement studies, with special attention to inter-insular relationships.
Together with Dr. Menno Hoogland she conducted fieldwork on Saba and St. Martin (1987-1993) and later also jointly with André Delpuech (Direction Régionale des Affaires Culturelles de Guadeloupe) on Guadeloupe. From 1993 to 2000 they worked in an international cooperation programme, and conducted excavations at the large settlement site of Anse a la Gourde in the northeastern part of Grande Terre, and other sites on Guadeloupe. In 2001 and 2002 she carried out fieldwork with Dr. Hoogland at the archaic site of Plum Piece, Saba.
In 2002 she was awarded an ASPASIA-grant by the Netherlands Foundation for Scientific Research and in 2003 she was awarded a VIDI-grant by the same institution. Both projects involve multi-disciplinary approaches generating a number of MA and Ph.D. projects. The archaeometric component of these projects is carried out in cooperation with the Faculty of Earth and Life Sciences (Prof. dr. Gareth Davies), Vrije Universiteit Amsterdam. Her current fieldwork on St. Lucia is carried out in cooperation with the St. Lucia Archaeological and Historical Society and the Florida Museum of Natural History (Prof. dr. William Keegan).
In 2007 she was awarded a VICI-grant by the Netherlands Foundation for Scientific Research for the project entitled Communicating Communities starting in june 2008.
External link: Corinne L. Hofman's personal homepage
Books by Corinne L. Hofman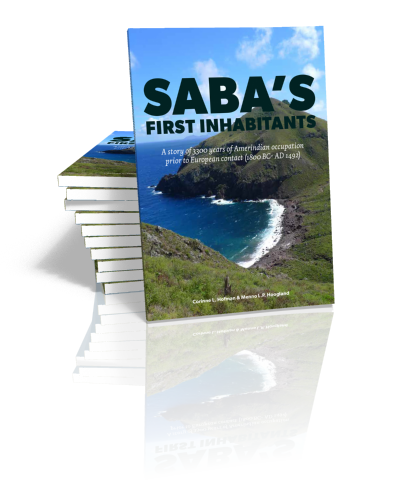 Saba's first inhabitants
A story of 3300 years of Amerindian occupation prior to European contact (1800 BC - AD 1492)
Corinne L. Hofman & Menno M.L.P Hoogland | 2016
This book tells the story of the indigenous inhabitants of Saba prior to European colonization, based on 30 years of archaeological research conducted by Leiden...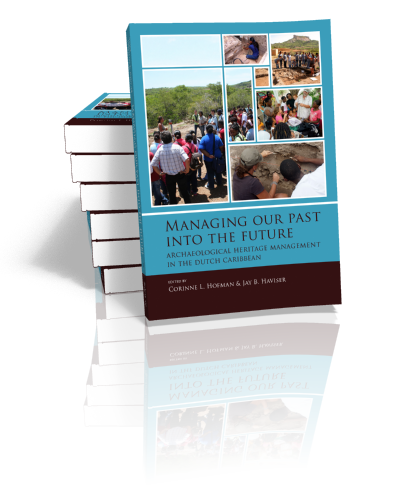 Managing our past into the future
Archaeological heritage management in the Dutch Caribbean
Edited by Corinne L. Hofman & Jay B. Haviser | 2015
Caribbean archaeological heritage is threatened by natural impacts but also increasingly by economic developments, often resulting from the tourist industry. The continuous construction of specific...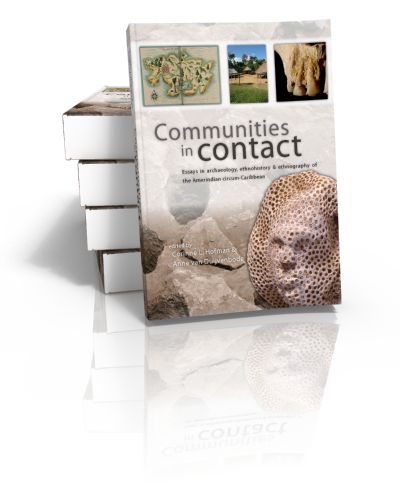 Communities in Contact
Essays in archaeology, ethnohistory and ethnography of the Amerindian circum-Caribbean
Edited by Corinne L. Hofman & Anne van Duijvenbode | 2011
Communities in Contact represents the outcome of the fourth international Leiden in the Caribbean congress entitled From Prehistory to Ethnography in the circum-Caribbean. The contributions...