CLUES

CLUES is an international scientific series covering PhD studies, scientific reports of contract research, conference proceedings, etc., in the fields of culture, history and heritage which have been written by, or were performed under the supervision of members of the research institute CLUE+.
However, relevant studies carried out by other organisations appealing to a broadly interested readership in culture, history and heritage are also invited to submit their manuscripts to the series. All manuscripts to be submitted are expected to be of the highest scientific standards and to present data of international relevance.
A main topic of research that will be covered by the series is how cultural production and exchange have developed in the last centuries in a context of the notion of creativity. The editorial board also looks forward to studies that deal with knowledge formation and its history with the interdisciplinary approach of the formation of normative orders as a leading question. A third topic is global history, heritage and landscapes, including history and heritage of the (post)colonial world, cultures and sacral geographies of religious groups as well as landscapes and memories of terror and violence. The fourth topic is landscape and heritage. Studies that concentrate on the identity of the Mediterranean world and the long-term development of European cities and landscapes are highly welcomed. In addition to these main topics studies on the economic and societal value of culture, history and heritage, the application of the digital humanities, religious studies as well as studies on the developing field of environmental humanities will be accepted.
Contributions should be written in English. Manuscripts in other languages will be accepted only as an exception.
Editorial Board
CLUES
Prof. Dr. G.J. Burgers
Prof. Dr. C.A. Davids
Prof. Dr. W. Goris
Prof. Dr. H. Kars
Prof. Dr. K. Kwastek
R.A.E. Hermans MA (Editorial Coordinator)
Contact information
VU University Amsterdam
Faculty of Humanities
De Boelelaan 1105
1081 HV Amsterdam
The Netherlands
Contactperson: Rita Hermans ()
CLUES latest volumes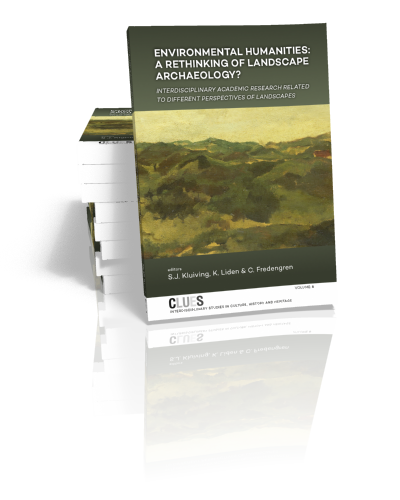 Environmental humanities: a rethinking of landscape archaeology?
Interdisciplinary academic research related to different perspectives of landscapes
Edited by S.J. Kluiving, K. Liden, C. Fredengren | | 2021
There has been an increasing archaeological interest in human-animal-nature relations, where archaeology has shifted from a focus on deciphering meaning, or understanding symbols and the social construction of the landscape to an acknowledgement of how…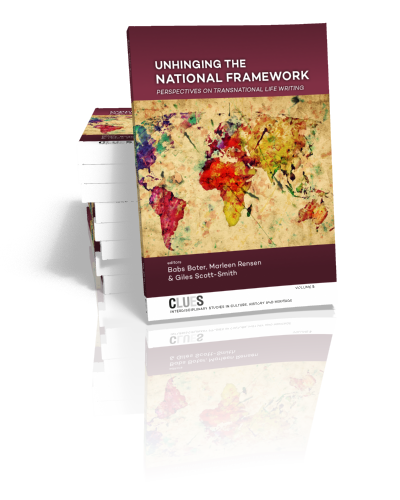 Unhinging the National Framework
Perspectives on Transnational Life Writing
Edited by Babs Boter, Marleen Rensen & Giles Scott-Smith | | 2020
This book focuses on the 20th century lives of men and women whose life-work and life experiences transgressed and surpassed the national boundaries that existed or emerged in the 20th century. The chapters explore how…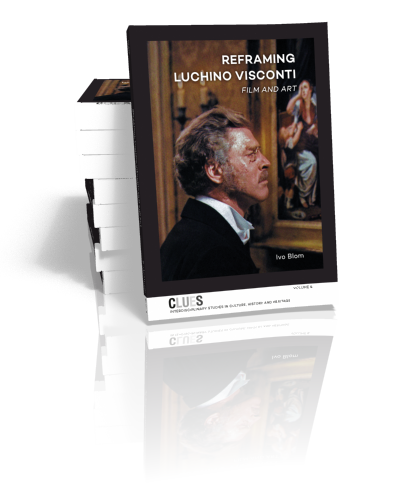 Reframing Luchino Visconti
Film and Art
Ivo Blom | | 2018
Reframing Luchino Visconti: Film and Art gives new and unique insights into the roots of the visual vocabulary of one of Italy's most reputed film authors. It meticulously researches Visconti's appropriation of European art in…