Dr. Maria Wunderlich
Maria Wunderlich is currently a Lecturer and Research Fellow at the Institute of Pre- and Protohistoric Archaeology, Kiel University.
She has obtained her Master of Arts in 2014 in Kiel, her Master thesis being awarded the archaeology award of the Archaeological Society Schleswig-Holstein. For her PhD-studies between 2014 and 2018 she was involved in the DFG-project "Equality and Inequality: Social Differentiation in Northern Central Europe 4300-2400 BC" as a research assistant. For her comparative thesis on "Megalithic monuments and social structures" she conducted ethnoarchaeological field work in Sumba, Indonesia, and Nagaland, North-East India.
Being interested in social archaeology and comparative analyses, she combines different theoretical approaches with material data derived both in recent and archaeological contexts. She obtained her doctoral degree (Dr. phil) in 2018.
Books by Maria Wunderlich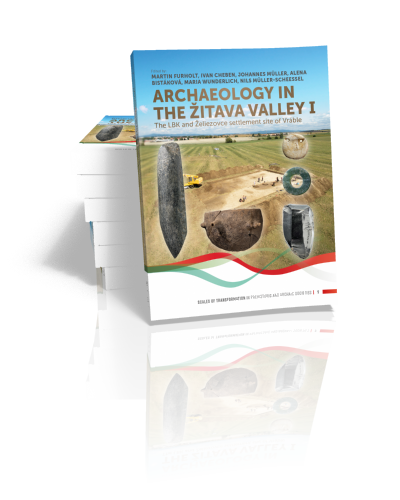 Archaeology in the Žitava valley I
The LBK and Želiezovce settlement site of Vráble
Edited by Martin Furholt, Ivan Cheben, Johannes Müller, Alena Bistáková, Maria Wunderlich & Nils Müller-Scheeßel | 2020
The early Neolithic site of Vráble (5250-4950 cal BCE) is among the largest LBK settlement agglomerations in Central Europe, and exceptional within the southwest Slovakian area. Geophysical surveys revealed more than 300 houses, grouped into…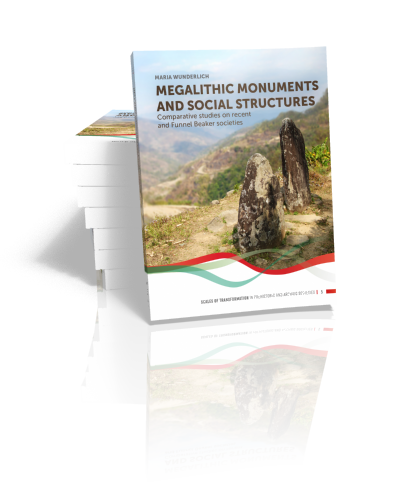 Megalithic monuments and social structures
Comparative studies on recent and Funnel Beaker societies
Maria Wunderlich | 2019
Megalith building constitutes not only a past, but also a recent phenomenon, which is still practised today. The documentation and interpretation of recent megalith building traditions is offering potential aid in the interpretation of prehistoric…