Dr. Ulrike M. Wolf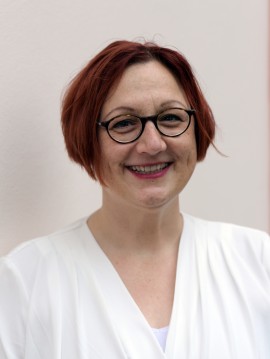 Ulrike Wolf studied at the telecommunications department of the Technical University Darmstadt. She completed her studies in 1996 with a diploma in Electrical Engineering. In 2010 she started to study Archaeology part time in addition to her career as a SAP Basis Consultant at IBM. In 2010 she completed a Magister degree at Goethe University in Frankfurt, based on studies in Classical Archaeology and the History and Culture of the Roman Provinces. The Lichtenberg-project "Münzen und die Dynamik der Macht: Der westliche Mittelmeerraum, 500 – 100 v. Chr", directed by Prof. Fleur Kemmers, offered her the perfect environment for the PhD thesis submitted in 2017.
Apart from the integration of archaeological and iconographic approaches in a broader theoretical frame, she is interested in interface phenomena such as the analysis of archaeological, historical and social developments in periods and spaces of transition. In her teaching assignments she focuses on comparative analysis and interdisciplinary approaches to archaeological topics, as well as reception studies and the history of science. Recently she has been strongly involved in the implementation of e-learning methods and digital media in university teaching.
German version
Ulrike Wolf studierte Elektrotechnik im FB Telekommunikation in Darmstadt und beendete Ihr Studium 1996 mit dem Titel des Diplom Ingenieurs. Sie arbeitete über 10 Jahre als SAP Basis Consultant bei IBM und begann 2001 parallel das Studium der Archäologie in Frankfurt, mit den beiden Hauptfächern 'Klassische Archäologie' und 'Geschichte und Kultur der Römischen Provinzen. 2010 schloss sie dieses Studium mit dem Magister ab. 2017 verteidigte sie erfolgreich Ihre Doktorarbeit bei Prof. Fleur Kemmers im Lichtenberg-Projekt "Münzen und die Dynamik der Macht: Der westliche Mittelmeerraum, 500 – 100 v. Chr." ab.
Neben der Einbindung archäologisch/ikonographischer Fragestellungen in einem größeren theoretischen Rahmen interessieren sie vor allem Schnittstellen-Phänomenen, wie die Betrachtung archäologischer, geschichtlicher und sozialer Entwicklungen in Übergangszeiten und –räumen. So legt sie in ihren Lehrveranstaltungen den Schwerpunkt auf vergleichende Betrachtungen über Zeit und Raum, aber auch die interdisziplinäre Herangehensweisen an archäologische Fragestellungen sowie die Einbettung von Forschung und Objekten in die Rezeptions- und Wissenschaftsgeschichte zählen dazu. Aktuell ist sie im Bereich des eLearning tätig um über den zielgerichteten Einsatz digitaler Medien die Vermittlung von Lehrinhalten gewinnbringend zu fördern.
Books by Ulrike M. Wolf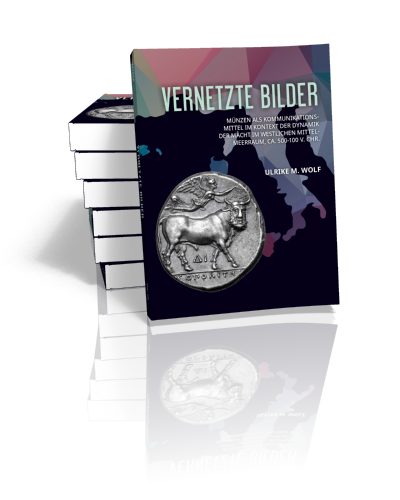 Vernetzte Bilder
Münzen als Kommunikationsmittel im Kontext der Dynamik der Macht im westlichen Mittelmeerraum, ca. 500-100 v. Chr.
Ulrike M. Wolf | 2021
Welche Bedeutung griechische Münzbilder in der Antike hatten, ist in der Forschung vielfach hinterfragt und äußerst divergent beantwortet worden. Selten sind Münzen und deren Bildmotive zeitlich und regional übergreifend untersucht worden, denn meist stehen ikonografische…