Drs. Bart Wagemakers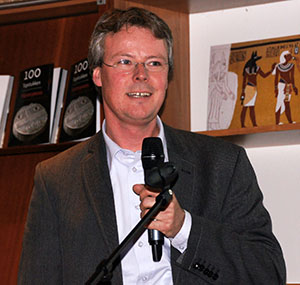 Bart Wagemakers is werkzaam als docent en onderzoeker bij Instituut Archimedes, de lerarenopleiding van de Hogeschool Utrecht. Daarnaast is hij coördinator van het Non-Professional Archaeological Photographs project (www.npaph.com) en curator van The Leo Boer Archive.
https://hu.academia.edu/BartWagemakers
Recente publicaties:
Bill Finlayson, Rachael Sparks and Bart Wagemakers (eds) (te verschijnen) Digging up Jericho: Past, Present & Future. Levant Supplementary Series. London: Council for British Research in the Levant.
Thom Peterse, Marlijn Bronninkreef en Bart Wagemakers (2017) "You couldn't find a better job". Een archeologisch tekenaar in de Oriënt. Archeologie Magazine 4: 38-42.
Bart Wagemakers (ed.) (2014) Archaeology in the 'Land of Tells and Ruins'. A History of Excavations in the Holy Land Inspired by the Photographs and Accounts of Leo Boer. Oxford & Philadelphia: Oxbow Books.
Books by Bart Wagemakers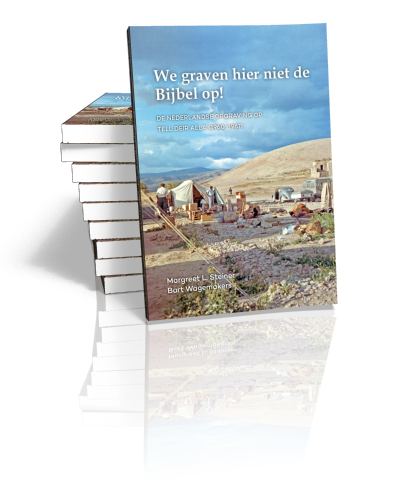 We graven hier niet de bijbel op!
De Nederlandse opgraving op Tell Deir Alla (1960-1967)
Margreet L. Steiner & Bart Wagemakers | 2018
Dit is het verhaal van een bijzondere opgraving. Onderzocht werd een onaanzienlijke ruïneheuvel in Jordanië. De naam van de ruïneheuvel kwam niet in de Bijbel...