Stijn van As MA
Stijn van As became involved in the Oss research projects during his early study years. He graduated in Prehistoric Archaeology at Leiden University in early 2010. He worked in commercial archaeology for several years as a field archaeologist (2010-2012) and became a member of the Faculty in late 2012 with the task of producing the catalogue of the Oss-North campaigns.
In 2013 and 2014 he directed and reported two more field campaigns in Oss (Horzak-West). Van As was co-author of a synthesis of development funded archaeology in the Netherlands for the Late Neolithic and the Bronze Age (Farmers, fishers, fowlers, hunters: Nederlandse Archeologische Rapporten 53).
Since August 2015, he is working for BAAC archaeology BV as a senior archaeologist in development-led archaeology. Amongst a lot of other fieldwork projects, he was closely involved in the excavations of the Early Neolithic Swifterbant sites in Nieuwegein (The Netherlands). Stijn is a field archaeologist who often conducts large scaled excavations, and who applies modern fieldwork techniques. He is mainly specialized in excavating Late Prehistoric sites.
Books by Stijn van As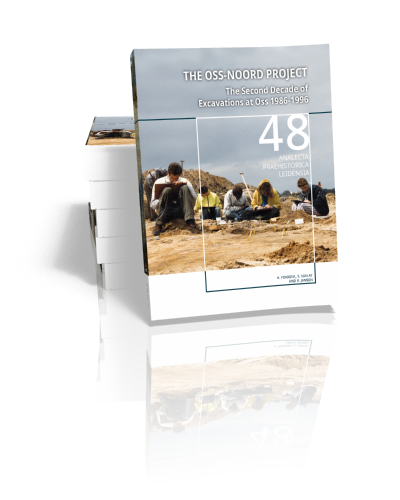 The Oss-Noord Project
The Second Decade of Excavations at Oss 1986-1996
Harry Fokkens, Stijn van As, Richard Jansen | Forthcoming
After the first decade of large scale settlement research at Oss-Ussen (1974-1984), a second and a third decade followed (1986-2008). The present book is a...