Dr. Margreet L. Steiner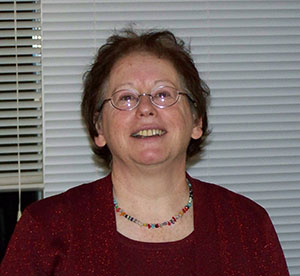 Margreet L. Steiner is verbonden geweest aan de Universiteit van Leiden, waar ze promoveerde op de archeologie van Jeruzalem. Samen met Henk Franken heeft ze Kathleen Kenyon's opgraving te Jeruzalem gepubliceerd. Ze heeft jarenlang archeologisch onderzoek gedaan in Syrië, Libanon en Jordanië, waaronder meerdere opgraafseizoenen op Tell Deir Alla.
https://margreetsteiner.wordpress.com/
https://independent.academia.edu/MargreetSteiner
Recente publicaties:
Margreet L. Steiner and Eveline J. van der Steen (eds.) (2008) Sacred and Sweet; Studies on the Material Culture of Tell Deir `Alla and Tell Abu Sarbut. Ancient Near Eastern Studies Supplement Series 24. Leuven: Peeters.
Margreet L. Steiner and Ann E. Killebrew (eds.) (2014) The Oxford Handbook of the Archaeology of the Levant (ca. 8000 – 332 BCE). Oxford: Oxford University Press.
Margreet L. Steiner (2015) Op zoek naar… De gecompliceerde relatie tussen archeologie en de Bijbel. www.mijnbestseller.nl.
Books by Margreet L. Steiner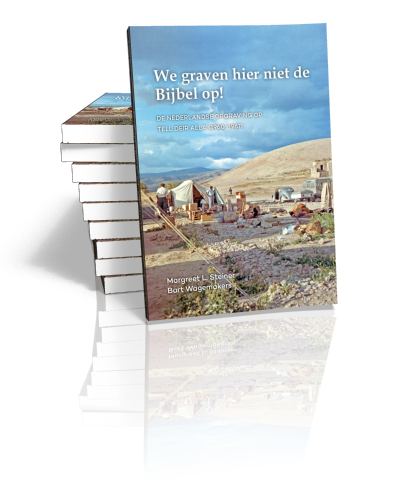 We graven hier niet de bijbel op!
De Nederlandse opgraving op Tell Deir Alla (1960-1967)
Margreet L. Steiner & Bart Wagemakers | 2018
Dit is het verhaal van een bijzondere opgraving. Onderzocht werd een onaanzienlijke ruïneheuvel in Jordanië. De naam van de ruïneheuvel kwam niet in de Bijbel...