Dr. Rachel Schats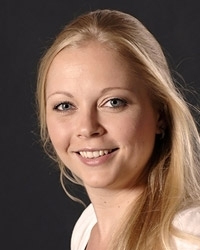 Rachel Schats heeft archeologie met een specialisatie in osteoarcheologie gestudeerd aan Universiteit Leiden en University College London. Sindsdien heeft zij als onderzoeksassistent gewerkt in het Laboratorium voor Osteoarcheologie in Leiden terwijl zij aan haar promotieonderzoek werkte. Daarnaast gaf zij college over menselijke botmateriaal aan de Rijksuniversiteit Groningen, de Vrije Universiteit Amsterdam en Saxion Hogeschool.
In 2016 is zij gepromoveerd op het onderzoek naar de fysieke consequenties van de middeleeuwse ontwikkelingen aan de hand van verschillende rurale en urbane skeletcollecties. Op het moment is zij werkzaam aan Universiteit Leiden als docent waar ze verantwoordelijk is voor het osteoarcheologische onderwijs in de bachelor en master.
—
Rachel Schats studied archaeology with a specialisation in osteoarchaeology at Leiden University and University College London after which she was appointed as a research and teaching assistant for the Laboratory of Human Osteoarchaeology in Leiden. Her PhD (defended November 2016) aimed at gaining a better understanding of the physical consequences of medieval developments, such as urbanisation and commercialisation, by comparing rural and urban skeletal populations. Concurrently, Rachel taught numerous undergraduate and graduate courses on human skeletal material at Leiden University, VU University Amsterdam, University of Groningen, and Saxion School for Applied Sciences. In January 2016 she was appointed lecturer in Human Osteoarchaeology at the Faculty of Archaeology, Leiden University.
Books by Rachel Schats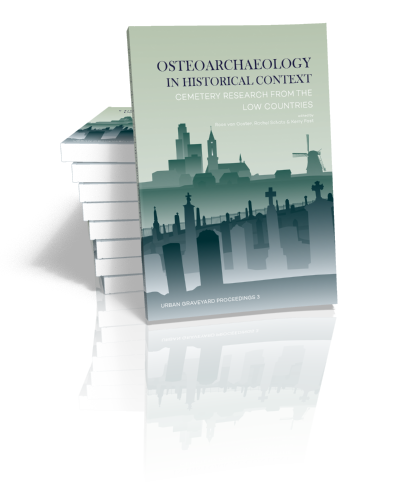 Osteoarchaeology in historical context
Cemetery research from the Low Countries
Edited by Roos van Oosten, Rachel Schats & Kerry Fast | | 2019
Osteoarchaeology is a rich field for reconstructing past lives in that it can provide details on sex, age-at-death, stature, and pathology in conjunction with the cultural, social, and economic aspects of the person's environment and…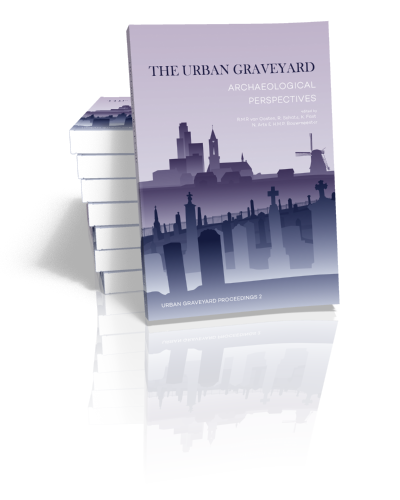 The urban graveyard
Archaeological perspectives
Edited by Roos van Oosten, Rachel Schats, Kerry Fast, Nico Arts & Jeroen Bouwmeester | | 2018
It is commonly believed that in medieval and post-medieval towns and cities death outnumbered births and that these urban centres could only survive through the influx of migrants; a concept which has come to be…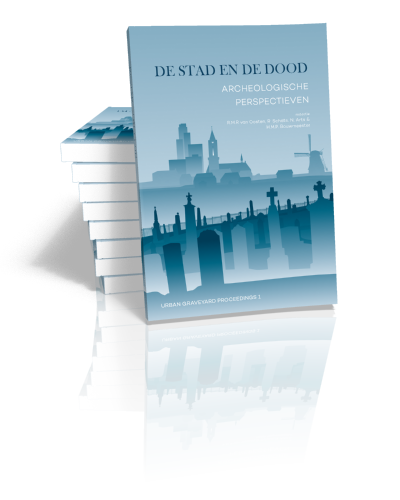 De stad en de dood
Archeologische perspectieven
Onder redactie van Roos van Oosten, Rachel Schats, Nico Arts & Jeroen Bouwmeester | | 2017
Het is een wijdverbreid idee dat (post-)middeleeuwse steden een sterfteoverschot hadden en zij slechts in leven konden blijven door de toestroom van migranten; een fenomeen dat bekend staat als het 'urban graveyard'-effect. Over details valt…