Dr. Joëlle Rolland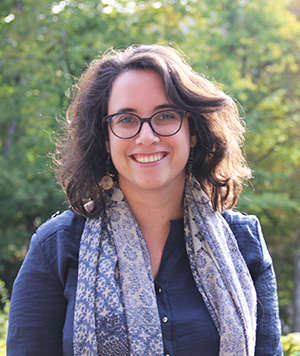 Joëlle Rolland studied Protohistory at the University Paris 1-Panthéon Sorbonne, where she completed her PhD in 2017 with the laboratory Trajectoires of the Centre National de la Recherche Scientifique (CNRS). Her research focuses on La Tène societies through the anthropological, technical and archaeometric studies of their glass production. With the IRAMAT/Ceb (CNRS), she conducted analyses on composition of La Tène glass using LA-ICP-MS. Her methodological approach is largely based on experimental archaeology: with glassmakers, they reconstruct together the knowledge of La Tène craftspeople. By combining archaeometric and archaeological methods with technical experiments, she reconstructs the production process of beads and bracelets manufacturing from the fabrication of raw glass to transformation into ornaments.
With the glassmakers of Silicybine, she was heavily involved in experimental work and public demonstrations of La Tène glass working. In 2018, she's the scientific curator of the exhibition 'Bling-Bling, le verre gaulois s'affiche' at the MuséoParc Alésia in France. Her work of rediscovery of glass bracelet's production techniques also leads her to pursue ethnographic missions in Nepal, in collaboration with the University of Lausanne, to document the techniques and ovens traditionally used by bangles makers.
In 2018 she obtained a postdoctoral fellowship from the Fyssen Foundation to conduct research at the Institute of Archaeology of the Czech Academy of Sciences in Prague. There, she carries on her research on glass-working sites to improve the understanding of the distribution networks of raw glass in La Tène Europe, but also to identify technical traditions of La Tène glassmakers. In 2020, she develops these approaches in other work areas, in the south of France.
Books by Joëlle Rolland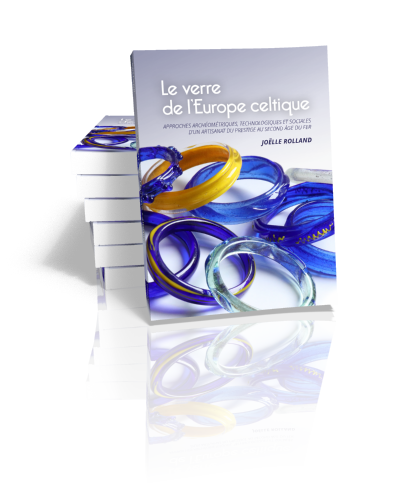 Le verre de l'Europe celtique
Approches archéométriques, technologiques et sociales d'un artisanat du prestige au second âge du Fer
Joëlle Rolland | 2021
Au cours des quatre derniers siècles av. n.è. les sociétés d'Europe continentale de la culture dite de La Tène développent leur propre artisanat du verre. Cette période de mutations économiques et sociales saisissantes, où les…