Dr. Andrea Ricci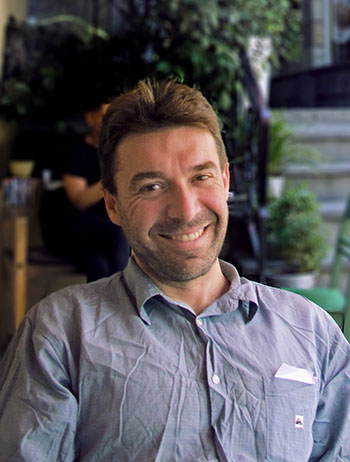 Andrea Ricci is an archaeologist specialised in the study of the prehistory of Southwestern Asia. He completed his first MA studies at La Sapienza University in Rome (Italy) and then he received a second MA degree at Durham University (UK). After completing his PhD in the framework of the Graduate School "Human Development in Landscapes" at Kiel University, he held a post-doctoral position at the Eurasia Department of the German Archaeological Institute. He is currently a scientific coordinator of the Cluster of Excellence ROOTS at Kiel University. He has conducted field projects in Azerbaijan, Georgia, and Syria.
His main research topics include the investigation of Holocene human-environmental dynamics, the process of neolithisation, and the emergence of the first forms of social and economic complexity.
Key publications: Andrea Ricci
Laneri, N., Jalilov, B., Crescioli, L., Guarducci, G., Kneisel, J., Poulmarc'h, M., Ricci, A., Valentini, S. 2019. GaRKAp 2018: The first season of the Azero-Italian Ganja Region Kurgan Archaeological Project in Western Azerbaijan. Ancient Near Eastern Studies 56, 135-162.
Ricci, A., D´Anna, M.B., Helwing, B., Aliyev, T., Lawrence, D. 2018. Human mobility and early sedentism. The Late Neolithic (mid-sixth millennium BC) landscapes of south-western Azerbaijan. Antiquity 92/366, 1-17.
Neumann, D., Gambashidze, I., Ricci, A., Mindiashvili, G., Gogochuri, G. 2018. Reassessing the hills. Results of an archaeological field survey on the Akhalkalaki Plateau, South Georgia. Eurasia Antiqua 21, 21-44.
Wilkinson, T.J., Philip, G., Bradbury, J., Donoghue, D., Dunford, R., Galiatsatos, N., Lawrence, D., Ricci, A., Smith, S. 2014. Contextualizing Early Urbanization: Settlement Cores, Early States and Agro-Pastoral Strategies in the Fertile Crescent during the Fourth and Third millennia BC. Journal of World Prehistory 27/1, 43-109.
Ricci, A., Helwing, B., Aliyev, T. 2012. The Neolithic on the Move: High Resolution Settlement Dynamics Investigations and Their Impact on Archaeological Landscape Studies in Southwest Azerbaijan. eTopoi. Journal for Ancient Studies, Special Volume 3, 369-375.
Wilkinson, T.J., Galiatsatos, N., Lawrence, D., Ricci, A., Dunford, R., Philip, G. 2012. Landscapes of Settlement and Mobility in the Middle Euphrates of Turkey and Syria During the Late Chalcolithic and Early Bronze Age: A Re-assessment. Levant 44/2, 139-185.
Ricci, A. 2012. 'Ancient Kura' Project. Archaeological landscape studies. The Mil-Karabakh Plain and the Kvemo Kartli Survey Projects: a preliminary account of the first two field seasons (2010-11), in: Lyonnet, B., Guliyev, F., Helwing, B., Aliyev, T., Hansen, S., Mirtskhulava, G. (eds.), Ancient Kura 2010-2011. The first two seasons of joint fieldwork in the Southern Caucasus. Archäologische Mitteilungen aus Iran und Turan 44. Berlin: Reimer, 1-190 (127-145).
Books by Andrea Ricci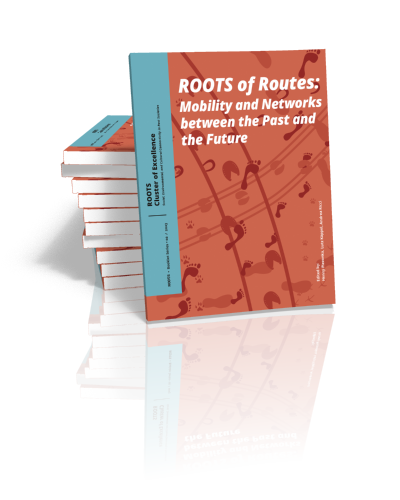 Roots of Routes. Mobility and Networks between the Past and the Future
Edited by Henny Piezonka, Lutz Käppel & Andrea Ricci | | 2023
People and spaces have always been connected by routes: paths, trails, roads – on land, on water and sometimes even through the air, over hill and dale as well as over wooden planks, pavement and…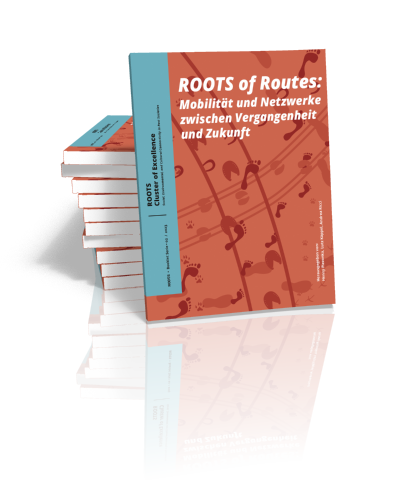 Roots of Routes. Mobilität und Netzwerke zwischen Vergangenheit und Zukunft
Edited by Henny Piezonka, Lutz Käppel & Andrea Ricci | | 2023
Menschen und Räume waren schon immer durch Routen verbunden: Pfade, Wege und Straßen – zu Lande, zu Wasser und manchmal auch durch die Luft, über Stock und Stein ebenso wie über Holzbohlen, Pflaster und Asphalt.…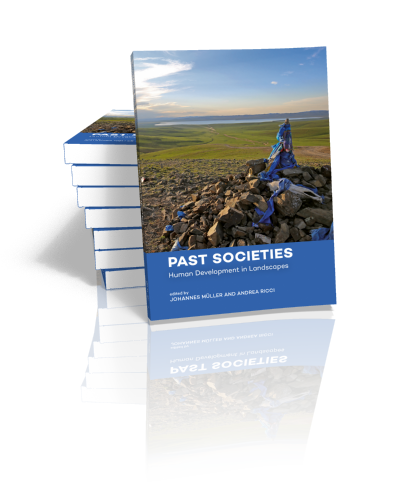 Past Societies
Human Development in Landscapes
Edited by Johannes Müller and Andrea Ricci | | 2020
The Kiel Graduate School 'Human Development in Landscapes' has conducted research on socio-environmental issues of past societies during the last years. From the North Atlantic to the Persian Gulf and from Peru to the Near…