Stéphane Pasquali
Stéphane Pasquali is Lecturer at the University Paul-Valéry Montpellier 3 (France) where he teaches Egyptology and conducts research on Written and Material Culture. He has recently published scientific papers about texts as objects and texts as creations, as well as on the reception of Pharaonic Egypt in Medieval Egypt.
Since 2013 he has collaborated with the inter- and multi-disciplinary program MAHES (Momies Animales et Humaines EgyptienneS) in their new study of the huge collection of animal mummies kept in the Musée des Confluences, Lyon.
Books by Stéphane Pasquali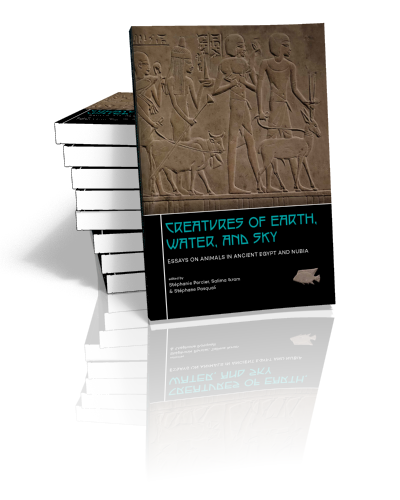 Creatures of Earth, Water and Sky
Essays on Animals in Ancient Egypt and Nubia
Edited by Stéphanie Porcier, Salima Ikram & Stéphane Pasquali | Forthcoming
Ancient Egyptians always had an intense and complex relationship with animals in daily life as well as in religion. Despite the fact that research on...