Dr. César Parcero-Oubiña
César Parcero-Oubiña (Santiago de Compostela, 1969; PhD, 2001, University of Santiago de Compostela, Spain). Staff Scientist at the Instituto de Ciencias del Patrimonio (Institute of Heritage Sciences) (Incipit), Consejo Superior de Investigaciones Científicas (Spanish National Research Council) (CSIC) in Spain. Before joining the Incipit, he developed his career at the University of Santiago de Compostela.
His research has mainly been concerned with landscape archaeology and has focused on the analysis of the productive, social and political dimensions of later prehistoric societies (the Iron Age in Western Europe, and now the later pre-Hispanic context in South America). He is also interested in the application of geospatial technologies for both archaeology and the wider field of Cultural Heritage.
He has carried out fieldwork in Spain, Uruguay and Chile, and collaborated in projects in Ethiopia and Mongolia.
César has authored, among others, La construcción del paisaje social en la Edad del Hierro del Noroeste Ibérico (2002) and co-edited A data model for Cultural Heritage within INSPIRE (2014) and Atlas Arqueolóxico da Paisaxe Galega (2016).
He is currently Project Officer of the Archaeolandscapes International association and member of the Spanish Spatial Data Infrastructures Working Group.
Books by César Parcero-Oubiña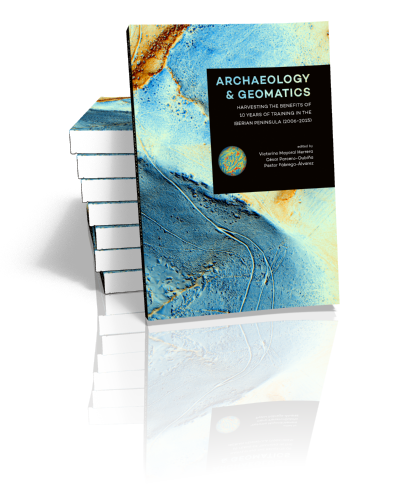 Archaeology and Geomatics
Harvesting the benefits of 10 years of training in the Iberian Peninsula (2006-2015)
Edited by Victorino Mayoral Herrera, César Parcero-Oubiña & Pastor Fábrega-Álvarez | 2017
Digital technologies have numerous applications in archaeology ranging from the documentation of the archaeological evidence and the analysis of research data to the presentation of...