Dr. Welmoed A. Out
After studying Biology, Welmoed Out completed a thesis in Archaeology about plant exploitation and the introduction of arable farming in Dutch wetlands during 5500-3400 cal BC. She gained further experience in Archaeobotany in both academic and commercial settings. During 2011-213, she works as a Marie Curie postdoctoral researcher in Archaeobotany on the identification of non-dietary cereal products by phytolith analysis.
External link: Welmoed A. Out's personal homepage
External link: Welmoed A. Out's Academia.edu profile
Books by Welmoed A. Out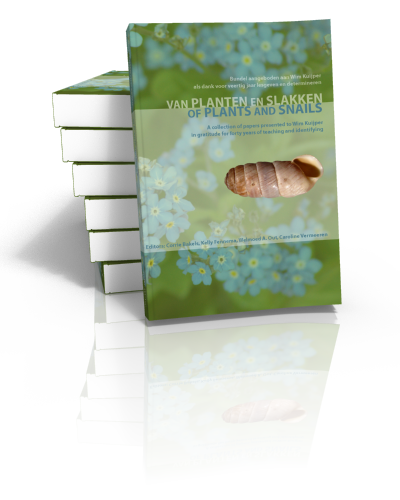 Van planten en slakken / Of Plants and Snails
A collection of papers presented to Wim Kuijper in gratitude for forty years of teaching and identifying
Edited by Corrie Bakels, Kelly Fennema, Welmoed A. Out & Caroline Vermeeren | 2010
Dit boek bevat vierentwintig wetenschappelijke artikelen over planten en mollusken, geschreven door achtendertig collega's en oudleerlingen van Wim Kuijper. Het merendeel van deze artikelen behandelt...