Stefan Magnussen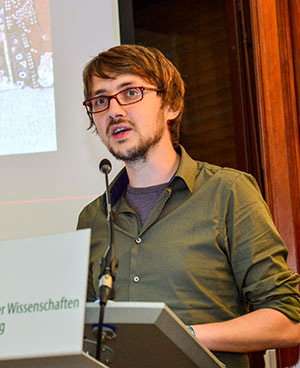 Stefan Magnussen, born 1984 in Husum, Germany. From 2008 to 2014, he studied History of Scandinavia and Schleswig-Holstein and Political Science (Modern Governance) at Kiel University and Brock University, St. Catharines, Ontario in the bachelor's and master's programme . From 2014 to 2017, he was a doctoral student at the interdisciplinary Graduate School "Human Development in Landscapes" at Kiel University. He currently works as a Researcher at the Chair of Medieval History at Leipzig University, where he is researching on processes of negotiations in late medieval Norway.
—
Stefan Magnussen, geboren 1984 in Husum, Deutschland. Studierte zwischen 2008 und 2014 die Fächer Geschichte (Skandinavien und Schleswig-Holstein) und Politikwissenschaft (Modern Governance) im Bachelor- und Masterstudiengang an der Christian-Albrechts-Universität zu Kiel und der Brock University, St. Catharines, Ontario. Von 2014 bis 2017 Promotionsstudent an der Kieler Graduiertenschule "Human Development in Landscapes". Seit Ende 2017 Mitarbeiter am Lehrstuhl für Mittelalterliche Geschichte der Universität Leipzig, wo er zum Thema der herrschaftlichen Aushandlungsprozesse im spätmittelalterlichen Norwegen forscht.
Books by Stefan Magnussen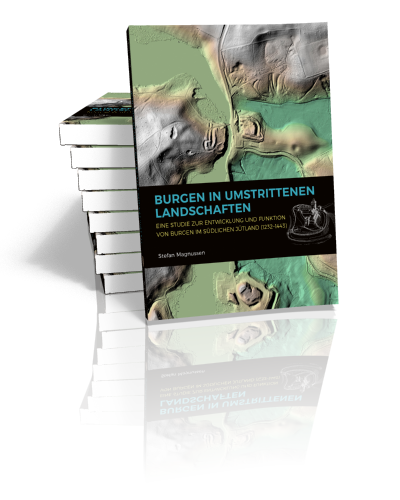 Burgen in umstrittenen Landschaften
Eine Studie zur Entwicklung und Funktion von Burgen im südlichen Jütland (1232–1443)
Stefan Magnussen | 2019
In ganz Europa bestimmten Burgen im hohen und späten Mittelalter die Herrschaftspraxis. Doch während dies in zahlreichen Regionen hinreichend Beachtung findet, wurde das südliche Jütland...