L.J.F. Janssen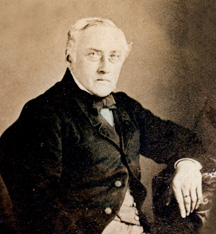 Leonhardt Johannes Friedrich Janssen was born in 1806 in Herwen near 's-Heerenberg on the Dutch border. His father was a vicar in this little Dutch hamlet while his grandfather was a vicar in the German village Pfalzdorf. In line with the family tradition Janssen studied theology in Utrecht. In 1830 he became vicar in Neerlangbroek, but it soon became clear that he was not the right man for this job. Already three month later he was so depressed that he had to leave his office. To retrieve his former self he went to his grandfather in Pfalzdorf to study the grave burrows in the neighborhood of this village. This lead to his first archaeological book in 1833: Grafheuvelen der oude Germanen. This work also gave him a new direction in live.
After the death of Caspar Reuvens (1793-1835) Janssen got a job at the Dutch National Museum of Antiquities (RMO) in Leiden. He started as second curator and in 1840 he became first curator. Janssen saw the archaeology of the Netherlands as his main subject, but he also occupied him self with Latin inscriptions, Roman objects, medieval murals and coins.
In 1853 Janssen thought that he had the find of a lifetime when some fireplaces were found in Hilversum. In these fireplaces a large number of rather old looking stone tools were found. In 1853 Janssen wrote an excellent monograph on these finds: Hilversumsche Oudheden. Long after Janssens death, however, it became clear that these finds were fake. By then it had had a negative effect on the Leiden prehistorians for some 80 years.
From the beginning onward, Janssen had a bad relationship with his director Conradus Leemans (1809-1893). As a result of this, Janssen left the Museum in 1869 to become the director of 's Rijks Penningenkabinet. However, before he could actually start in this job, Janssen died of a heart attack.
Through all his work on Dutch archaeology Janssen lay the foundations for the role that the RMO has played and still plays in the archaeology of the Netherlands.
Books by L.J.F. Janssen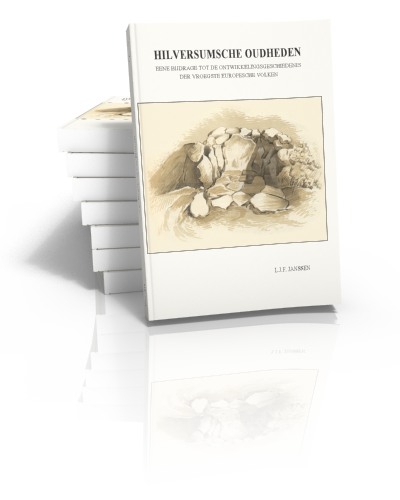 Hilversumsche Oudheden
Eene bijdrage tot de ontwikkelingsgeschiedenis der vroegste Europesche volken
L.J.F. Janssen | 2009
In 1856 verscheen het boek "Hilversumsche Oudheden" van L.J.F Janssen, toenmalig conservator van het Rijksmuseum van Oudheden te Leiden. Het zal niet als verrassing komen dat dit boek vanuit archeologisch perspectief niet helemaal meer up-to-date…