Caroline Heitz MA
Caroline Heitz has studied prehistoric archaeology, social anthropology and the modern history of Eastern Europe at the University of Basel, Switzerland. Since 2014, she has been a research and teaching assistant at the Institute of Archaeological Sciences at the University of Bern.
Within the scope of her PhD-project – and the SNFS-research-project 'Mobilities, Entanglements and Transformations in Neolithic Societies of the Swiss Plateau (3900 – 3500 BC)' – she is currently working on the phenomena of mobility, entanglement, appropriation and transformation in Neolithic pottery from the UNESCO-World Heritage wetland sites of Lake Constance and Lake Zurich.
Having a special interest in inter- and transdisciplinarity, she combines theoretical approaches from social anthropology with methods of archaeology and archaeometry in her research. She has co-authored a book on oral history entitled 'Annäherung an die soziale Wirklichkeit der SS-Ärzte', published papers on Neolithic wetland sites and is, with Albert Hafner, co-editor of the e-series 'Bern Working Papers on Prehistoric Archaeology'.
Books by Caroline Heitz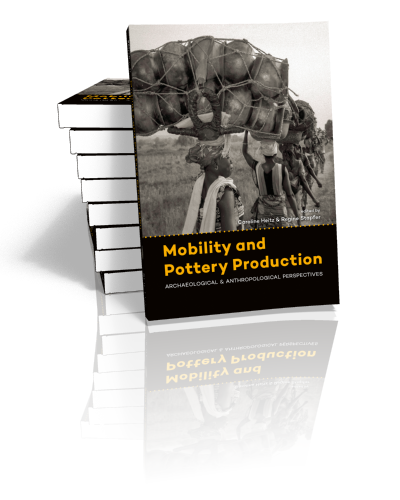 Mobility and Pottery Production
Archaeological and Anthropological Perspectives
Edited by Caroline Heitz & Regine Stapfer | 2017
Now 50% off!
For many past and present societies, pottery forms an integral part of material culture and everyday practice. This makes it a promising case example to address human-thing-relations on a more general level, as well as…