Dr. Elena Govor
Russian-born Dr. Elena Govor now lives in Australia, where she completed her doctorate in history at the Australian National University in 1996. Her research focuses on cross–cultural contacts between Russians and the peoples of the Pacific and Australia, which she has examined in a range of publications including 'Speckled Bodies: Russian Voyagers and Nuku Hivans, 1804' in Nicholas Thomas et al, Tattoo: bodies, art and exchange in the Pacific and the West (Duke University Press, 2005), and Twelve Days at Nuku Hiva: Russian Encounters and Mutiny in the South Pacific (University Hawaii Press, 2010).
Books by Elena Govor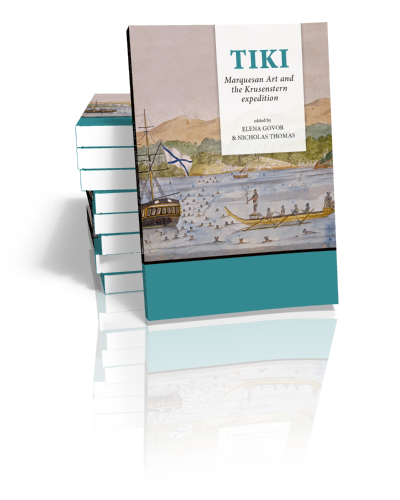 Tiki
Marquesan Art and the Krusenstern expedition
Edited by Elena Govor and Nicholas Thomas | 2019
Created across the six islands of a remote archipelago in eastern Polynesia, the art of the Marquesas is one of the world's most distinctive and...