Dr. Janine Fries-Knoblach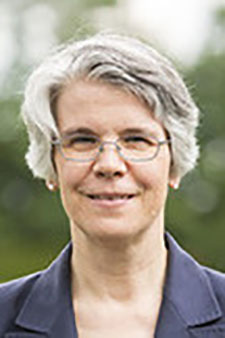 Janine Fries-Knoblach studied prehistory, ancient history, classical and provincial-Roman archaology in Munich and Oxford and worked for heritage authorities and as a lecturer at the universities of Erlangen, Würzburg, and Freiburg. She spent much time editing and translating and was project coordinator of BEFIM at Ludwig-Maximilians-University (LMU) Munich from 2016-2018. Her research focuses on technical aspects (agriculture, metalworking, textiles, salt production, architecture) and human handedness. She published monographs on pre- and protohistoric agricultural technique on the British Isles and the Continent, on tools, methods, and significance of Iron Age salt production in Central and North-Western Europe and on the Celts, and many papers.
__
Janine Fries-Knoblach hat Vor- und Frühgeschichte, Alte Geschichte, Klassische und Provinzialrömische Archäologie in München und Oxford studiert und arbeitete in der Denkmalpflege und als Lehrbeauftragte an den Universitäten Erlangen, Würzburg und Freiburg. Sie hat viel Zeit mit Redaktions- und Übersetzungsarbeiten verbracht und war 2016-2018 als Projektkoordinatorin von BEFIM an der Ludwig-Maximilians-Universität München tätig. Ihre Forschungsschwerpunkte sind Technikgeschichte (Ackerbau, Metallbearbeitung, Textilien, Salzgewinnung, Hausbau) und menschliche Händigkeit. Sie hat Monographien zur vor- und frühgeschichtlichen Agrartechnik auf den Britischen Inseln und dem Kontinent, zu Gerätschaften, Verfahren und Bedeutung der eisenzeitlichen Salzsiederei in Mittel- und Nordwesteuropa und zu den Kelten sowie viele Aufsätze verfasst.
Books by Janine Fries-Knoblach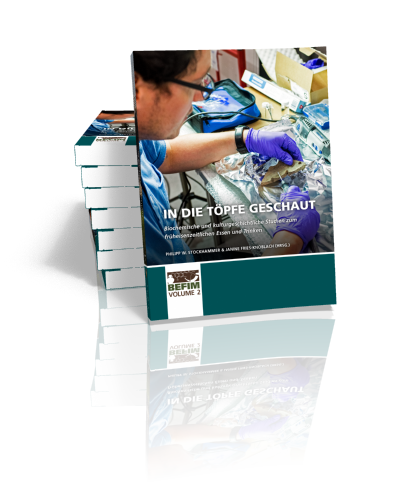 In die Töpfe geschaut
Biochemische und kulturgeschichtliche Studien zum früheisenzeitlichen Essen und Trinken
Edited by Philipp W. Stockhammer & Janine Fries-Knoblach | Forthcoming
Band 2 der BEFIM-Reihe enthält sieben Beiträge des BEFIM-Teams und enger Kooperationspartner. Die Zwischenberichte aus Band 1 werden darin vertieft, abgeschlossen und in...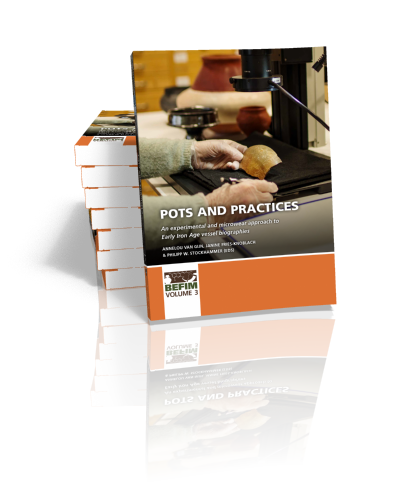 Pots and practices
An experimental and microwear approach to Early Iron Age vessel biographies
Edited by Annelou van Gijn, Janine Fries-Knoblach & Philipp W. Stockhammer | Forthcoming
This third volume of the BEFIM series addresses the life history of vessels from the Early Celtic hillfort settlements of Heuneburg and Vix-Mont Lassois,...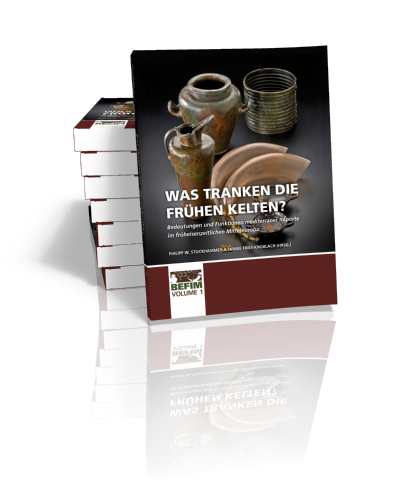 Was tranken die frühen Kelten?
Bedeutungen und Funktionen mediterraner Importe im früheisenzeitlichen Mitteleuropa. Internationale Konferenz Kloster Weltenburg 28.04.-01.05.2017.
Edited by Philipp W. Stockhammer & Janine Fries-Knoblach | Forthcoming
Was die sogenannten "frühen Kelten" tranken, weckt seit über hundert Jahren das Interesse der Wissenschaft und der Öffentlichkeit. Funde mediterraner Importkeramik ließen Forscher_innen schon früh...