Dr. Quentin Bourgeois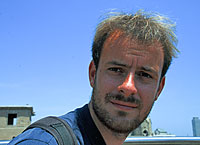 Quentin Bourgeois, (dr.) is specialized in North-West European prehistory. He finished his MA in 2004 with his thesis on the long term history of prehistoric landscapes.
Quentin performed his PhD study within the research project Ancestral Mounds.In his research he dealt with groups of barrows and their position within the landscape. Through extensive GIS-analyses he attempted to shed some light on the choice of location for the placement of the burial monuments. Why were they placed there, what could be seen from that location, and how did this develop through time? These findings were compared to data on the vegetation surrounding these barrows and the practices surrounding the burial itself. His research sheds more light on the choices behind the positioning of these burial monuments.
Books by Quentin Bourgeois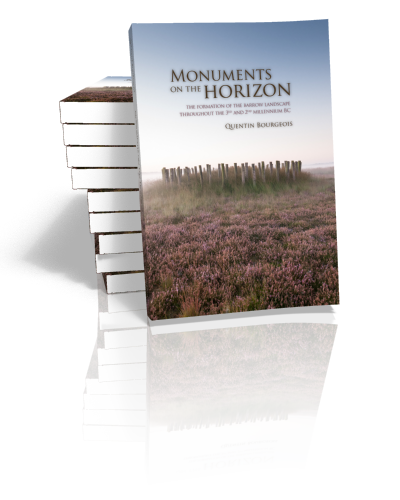 Monuments on the Horizon
The formation of the barrow landscape throughout the 3rd and 2nd millennium BC
Quentin Bourgeois | 2013
Barrows, as burial markers, are ubiquitous throughout North-Western Europe. In some regions dense concentrations of monuments form peculiar configurations such as long alignments while in...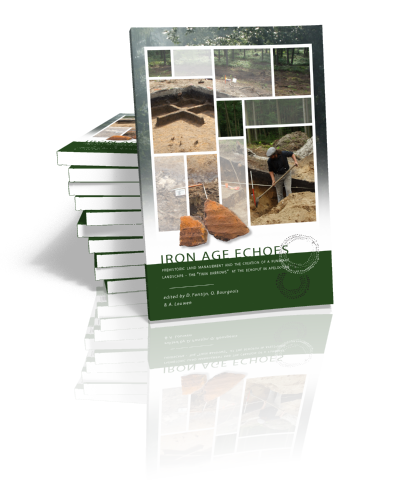 Iron Age Echoes
Prehistoric land management and the creation of a funerary landscape - the "twin barrows" at the Echoput in Apeldoorn
Edited by David Fontijn, Quentin Bourgeois & Arjan Louwen | 2012
Groups of burial mounds may be among the most tangible and visible remains of Europe's prehistoric past. Yet, not much is known on how "barrow...