Dr. Susanne Beck
Susanne Beck studied Egyptology and Arabic and Middle Eastern cultures at the University of Leipzig, Germany. She received her PhD in Egyptology at the Ludwig-Maximilians- University in Munich, Germany in 2015.
Dr. Beck held the position of the assistant professor at the LMU in Munich (summer semester 2015). In 2015 she became the curator of the Egyptian Collection of the University of Tuebingen, Germany. Her research interest is focused on magical-medical and religious texts as well as the transfer of knowledge from the ancient Near East to Egypt.
Books by Susanne Beck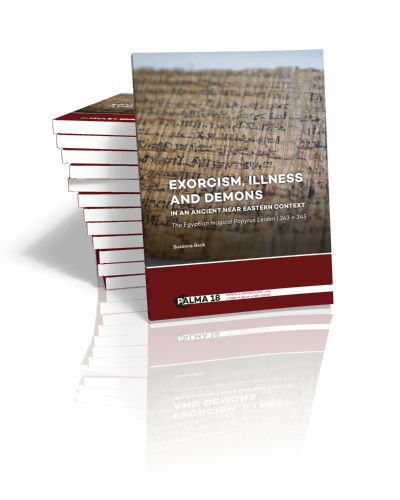 Exorcism, illness and demons in an ancient Near Eastern context
The Egyptian magical Papyrus Leiden I 343 + 345
Susanne Beck | 2018
Papyrus Leiden I 343 + 345 is one of the most extraordinary manuscripts providing a deeper insight into magic and medicine in Ancient Egypt.