Mark Adams
Mark Adams is one of New Zealand's most distinguished photographic artists. He was born in Christchurch, and attended Canterbury University School of Fine Arts from 1967 to 1970. He subsequently became well known for work concerned with cross-cultural interactions around Rotorua, Samoan tatau (tattooing) among the diaspora in New Zealand, the voyages of Captain Cook and other dimensions of colonial history in New Zealand, elsewhere in the Pacific, and in Europe. His work has been exhibited at biennales in Sao Paulo and Johannesburg, and otherwise in countries including Australia, Britain, Canada, the Netherlands and New Zealand.
Books by Mark Adams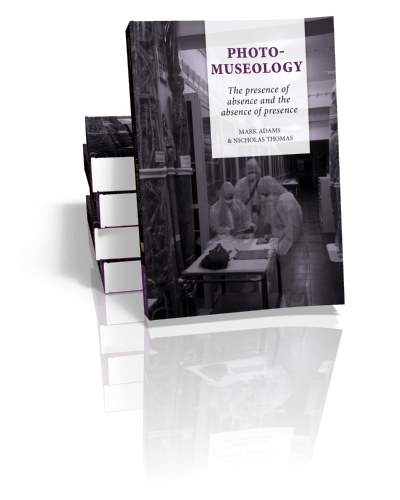 Photo-Museology
The presence of absence and the absence of presence
Mark Adams and Nicholas Thomas | Forthcoming
Ethnographic museums, now often rebranded as collections of 'world cultures', appear permanently problematic, even as their contexts and the orientation of their activities change. Across...