Dr. K. Whitaker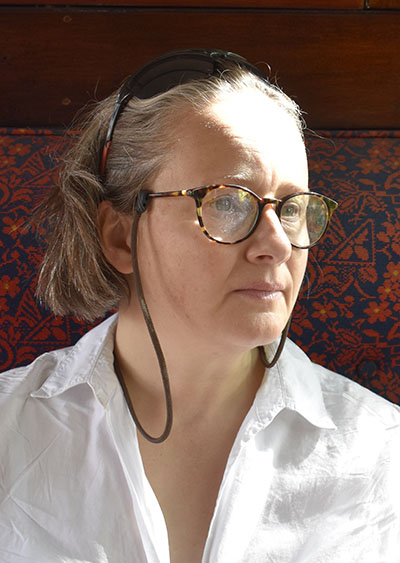 Katy Whitaker is a landscape archaeologist working in heritage research, management and protection with Historic England, the UK government's advisory body on archaeology and the built environment. Her research into quarrying and stone-working focusses on sarsen stone, a silcrete used since the Neolithic in southern Britain. She uses traditional archaeological survey methods together with remotely sensed data and a range of archives in an innovative approach to landscape-scale analysis of extractive industries. Recent publications include collaborative analyses focussed on quarry sources of stone used to build the UNESCO World Heritage Site of Stonehenge, whilst two major studies of prehistoric and post-medieval sarsen stone exploitation will be published in 2022.
Affiliation: University of Reading and Historic England, UK
Key publications:
Whitaker, K.A. 2020. Sarsen Stones in Wessex: A Society of Antiquaries Project contextualised and renewed. The Antiquaries Journal 100, pp.432-456.
Nash, D.J., Cibarowski, J.R., Ullyott, J.S., Parker Pearson, M., Darvill, T., Greaney, S., Maniatis, G., Whitaker, K.A. 2020. Origins of the sarsen megaliths at Stonehenge. Science Advances 6(31), online. https://doi.org/10.1126/sciadv.abc0133
Whitaker, K.A. 2019. What if none of the building stones at Stonehenge came from Wiltshire? Oxford Journal of Archaeology 38(2), pp.148-163.
Whitaker, K.A. 2019. Sarsen stone quarrying in southern England. An Introduction. In A. Teather, P. Topping and J. Baczkowski eds. Extracting more than rock? Insights into the acquisition of stone and flint in the Neolithic. Oxford: Neolithic Studies Group Seminar Series 16, pp.101-113.
Books by K. Whitaker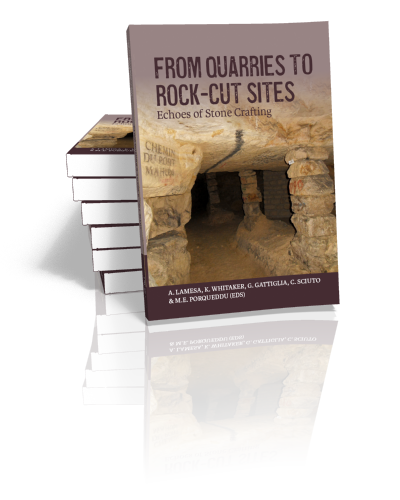 From Quarries to Rock-cut Sites
Echoes of Stone Crafting
Edited by A. Lamesa, K. Whitaker, G. Gattiglia, C. Sciuto & M.E. Porqueddu | | 2023
The archaeological study of quarries focuses mainly on the reconstruction of the extraction process, while rock-hewn spaces have often been approached from the point of view of architectural styles or art-history. Nevertheless, a holistic structural…