Dr. Lara Weiss
Dr. Lara Weiss is curator of the Egyptian collection of the National Museum of Antiquities in Leiden, The Netherlands, where she played a major role in the reorganization of the permanent display of the collection. She studied Egyptology and Theology in Berlin and Leiden and received her doctoral degree in Göttingen in 2012.
From 2012 Lara Weiss has been involved as a teacher and a researcher in the ERC Advanced Grant project 'Lived Ancient Religion: Questioning "cults" and "polis religion", hosted by the University of Erfurt (Germany) before she became curator in Leiden in 2014 and joined the Vatican Coffin Project. She is especially interested in the daily life of the ancient Egyptians and their mode of religious experience and recently received a large grant to study the Cultural Geography of Saqqara, the cemetery of the city of Memphis where the RMO has been excavating the past 40 years (since 2015 in cooperation with the Museo Egizio in Turin).
In 2017 Lara Weiss was appointed field director of the Leiden-Turin mission.
Key Publication: L. Weiss, Religious Practice at Deir el-Medina, Egyptologische Uitgaven 29, Leiden/ Nederlands Instituut van het Nabije Oosten/Peeters, Leiden 2015.
Books by Lara Weiss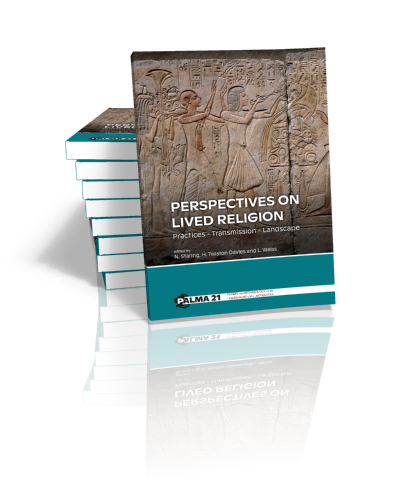 Perspectives on Lived Religion
Practices - Transmission - Landscape
Edited by Nico Staring, Huw Twiston Davies and Lara Weiss | 2019
Religion in the ancient world, and ancient Egyptian religion in particular, is often perceived as static, hierarchically organised, and centred on priests, tombs, and temples. Engagement with archaeological and textual evidence dispels these beguiling if…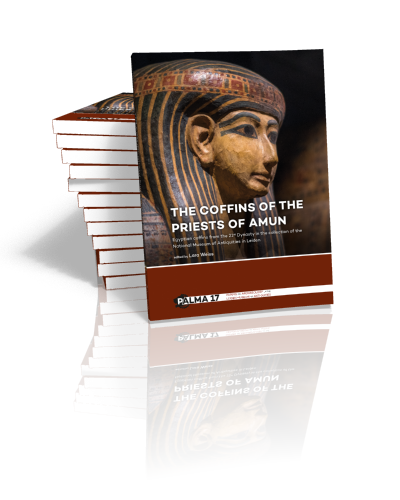 The Coffins of the Priests of Amun
Egyptian coffins from the 21st Dynasty in the collection of the National Museum of Antiquities in Leiden
Edited by Lara Weiss | 2017
Ancient Egyptian coffins provided a shell to protect the deceased both magically and physically. They guaranteed an important requirement for eternal life: an intact body. Not everybody could afford richly decorated wooden coffins. As commodities,…