Dr. Willemijn J. I. Waal
Willemijn Waal is a Lecturer in Hittitology at Leiden University (the Netherlands) and has published extensively on Hittite scribal practices, literary and oral traditions in the Ancient Near East, and on the emergence of writing in Anatolia and the Aegean world.
Her recent publications include the 2016 monograph "Hittite Diplomatics. Studies in Ancient Document Format and Record Management", and various papers such as How to read the signs. (Pot) marks and symbols in Bronze Age Anatolia and their relation to Anatolian hieroglyphs, in: Ferrara, S., Jasink, A.M. & Weingarten J. (eds.), Non-scribal Communication Media in the Bronze Age Aegean and Surrounding Areas (Periploi 9), Firenze: 111-129 and "On the Phoenician Letters. The Case for an early transmission of the Greek Alphabet from an Archaeological, Epigraphic and Linguistic Perspective" (in Aegean Studies 2018).
Books by Willemijn J. I. Waal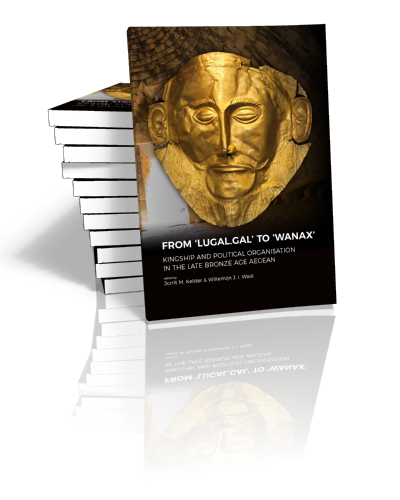 From 'LUGAL.GAL' to 'Wanax'
Kingship and Political Organisation in the Late Bronze Age Aegean
Edited by Jorrit M. Kelder & Willemijn J. I. Waal | Forthcoming
In this book the much-debated problem of political organization in Mycenaean Greece (ca. 1400-1200 BC) is analysed and contextualised through the prism of archaeology and...