Irene Vikatou M.Sc.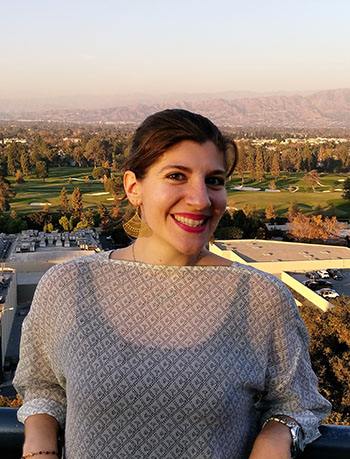 Irene Vikatou is assisting Prof. dr. Ann Brysbaert with her research on the SETinSTONE project at the Faculty of Archaeology, Leiden University (NL). She studied Biology at the University of Athens and completed an M.Sc. in Osteoarchaeology and Funerary Archaeology at Leiden University in 2013. She specializes in the analysis of human skeletal remains from archaeological excavations, focusing on pathological lesions caused by external factors, such as trauma and strenuous physical activity.
Her master thesis, (2013) Are these clogs made for walking: Osteochondritis Dissecans: Evidence of strenuous activity and trauma in skeletal elements of the foot from a post-medieval rural society in the Netherlands, was supervised by Dr. Andrea Waters-Rist (now Western University) and Dr. Menno Hoogland (Leiden University) and was published in the International Journal of Palaeopathology 19 (2017): Osteochondritis Dissecans of skeletal elements of the foot in a 19th century rural farming community from The Netherlands.
Books by Irene Vikatou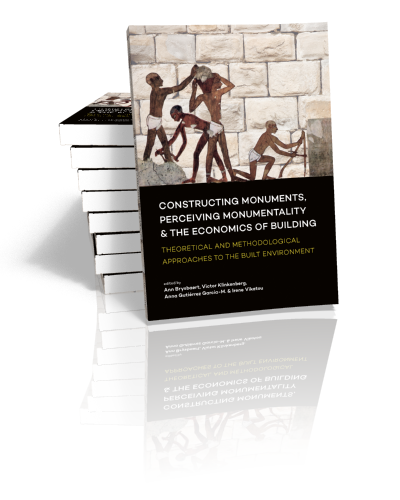 Constructing monuments, perceiving monumentality and the economics of building
Theoretical and methodological approaches to the built environment
Edited by Ann Brysbaert, Victor Klinkenberg, Anna Gutiérrez Garcia-M., Irene Vikatou | 2018
In many societies monuments are associated with dynamic socio-economic and political processes that these societies underwent and/or instrumentalised. Due to the often large human and...