Prof. Dr. Mykhailo Videiko
Mykhailo Videiko is Professor at the Borys Grinchenko Kyiv University. His interests include the prehistory of Europe, archaeological manifestations of early urbanization, archaeology of Ukraine.
He is the author of Ukraine: from Trypillia to Rus (2010), A comprehensive study of large settlements of the Trypillia Culture. V-IV millennia BC (2013), and South-Eastern and Central Europe in the V-IV millennia BC (2015), as well as co-editor (with N.Burdo and S.Liashko) of Encyclopedia of Trypillia civilization (2004), among other books. He has carried out fieldwork in Ukraine, Moldova and Poland.
Books by Mykhailo Videiko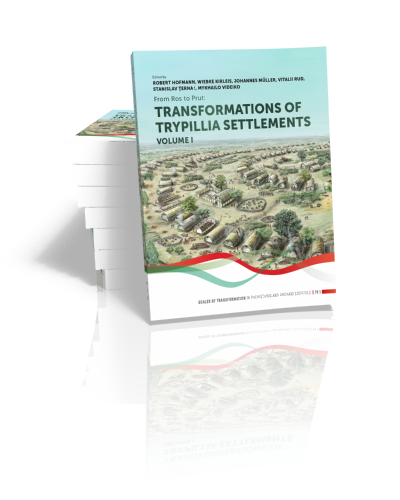 From Ros to Prut (volume 1)
Transformations of Trypillia settlements
Edited by Robert Hofmann, Wiebke Kirleis, Johannes Müller, Vitalii Rud, Stanislav Ţerna†, Mykhailo Videiko | | Forthcoming
Pre-dating the urban revolution in Western Asia, a network of agricultural settlements developed in the forest-steppe zone northwest of the Black Sea in the late 5th and first half of the 4th millennium BCE, some…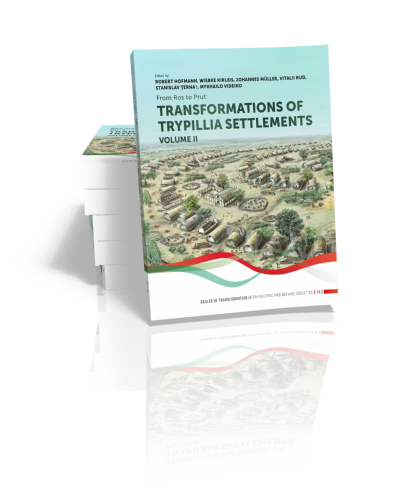 From Ros to Prut (volume 2)
Transformations of Trypillia settlements
Edited by Robert Hofmann, Wiebke Kirleis, Johannes Müller, Vitalii Rud, Stanislav Ţerna†, Mykhailo Videiko | | Forthcoming
Pre-dating the urban revolution in Western Asia, a network of agricultural settlements developed in the forest-steppe zone northwest of the Black Sea in the late 5th and first half of the 4th millennium BCE, some…