Prof. dr. Dirk van Hulle
Dirk van Hulle, professor of English literature at the University of Antwerp and director of the Centre for Manuscript Genetics, recently edited the new Cambridge Companion to Samuel Beckett (2015). With Mark Nixon, he is co-director of the Beckett Digital Manuscript Project (www.beckettarchive.org) and editor-in-chief of the Journal of Beckett Studies.
His publications include Textual Awareness (2004), Modern Manuscripts (2014), Samuel Beckett's Library (2013, with Mark Nixon), James Joyce's Work in Progress (2016) and several genetic editions in the Beckett Digital Manuscript Project, including Krapp's Last Tape / La Dernière Bande, Molloy (with Magessa O'Reilly and Pim Verhulst), L'Innommable / The Unnamable (with Shane Weller) and the Beckett Digital Library.
Books by Dirk van Hulle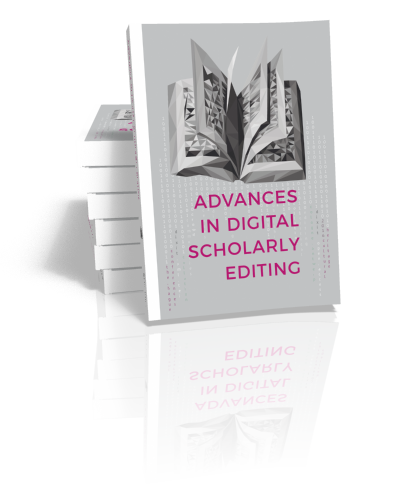 Advances in Digital Scholarly Editing
Papers presented at the DiXiT conferences in The Hague, Cologne, and Antwerp
Edited by Peter Boot, Anna Cappellotto, Wout Dillen, Franz Fischer, Aodhán Kelly, Andreas Mertgens, Anna-Maria Sichani, Elena Spadini & Dirk van Hulle | 2017
As the papers in this volume testify, digital scholarly editing is a vibrant practice. Scholarly editing has a long-standing tradition in the humanities. It is...