Drs. Martine Teunissen
Martine Teunissen is afgestudeerd in publieke geschiedenis aan de Universiteit van Leiden. Ze is de oprichtster en eigenaar van het historisch evenementen- en adviesbureau 'Beleef Het Verleden'. De afgelopen tien jaar heeft ze evenementen georganiseerd met historische personages in rol die ingezet werden in musea en kastelen, maar ook op historische ambachtenmarkten en congressen.
Ze geeft lezingen over historische kleding en lessen op scholen in het kader van 'Beleef Het Verleden in de klas'. Alle activiteiten zijn gericht op het laten beleven van het verleden en het leren over de geschiedenis op een leuke, interactieve en onvergetelijke manier, voor jong en oud. Meer informatie over deze activiteiten is te vinden op www.beleefhetverleden.nl.
Eerdere publicaties:
'Representation of the Past in Public Spheres. Experiencing the past: The Reconstruction and Recreation of History at Colonial Williamsburg'.
Books by Martine Teunissen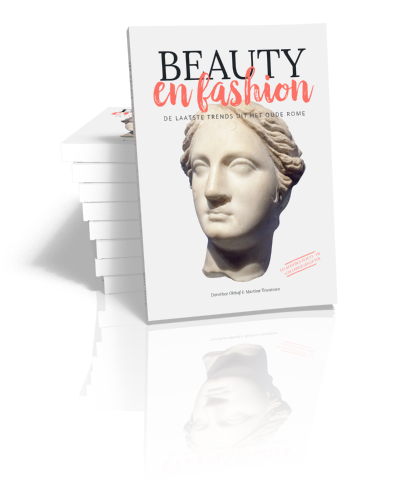 Beauty en Fashion
De laatste trends uit het Oude Rome
Dorothee Olthof & Martine Teunissen | 2018
'Mooi zijn is kunst met een geheim', zo schreef de Romeinse dichter Ovidius tweeduizend jaar geleden. Romeinse vrouwen wilden graag net zo mooi zijn als Venus, de godin van de liefde. Romeinse mannen moesten, volgens…