Dr. Charlotte Eloise Stancioff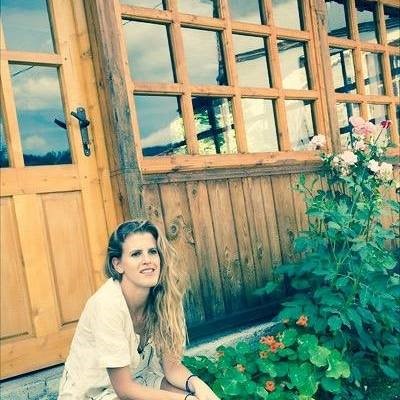 Charlotte Eloise Stancioff is a Bulgarian-American GIS and Ecosystem services specialist. Born in Washington, DC but residing in the Netherlands, She holds a a BA in International Relations and Geography at the University of Chapel Hill in North Carolina and a MSc in Geoinformatics at the University of Toulouse-Jean Jaurès/ École Nationale Supérieure Agronomique in Toulouse, France.
Through both her research and professional experiences, she has pursued her goal of developing collaborative mixed methods while leveraging her knowledge of GIS/remote sensing and international relations to achieve sustainable results in the domain of ecosystem services, sustainable development and well-being. As she is well-versed in working with community partners and multiple stakeholder partners, she has conducted numerous on-site trainings and workshops as well as provided impact modeling assessments and technical support in environmental, disaster management, digital heritage and media domains At ease in culturally diverse settings, she has gained experience through similar projects in international setting such as Brazil, Crete and Bulgaria. Throughout her PhD research within the ERC-Synergy NEXUS1492 project at Leiden (2013-2017), she worked directly with different Caribbean island governmental ministries on a variety of environmental and social projects, producing tangible results combining environmental and social data. Her work included providing on-site trainings, environmental impact modeling and technical support to community partners and stakeholders by using mixed methods of community participation, GIS, ethnographic, and environmental data. Such collaborative partnerships produced holistic and sustainable efforts as watershed management plans, GIS database and Land survey for the Kalinago Territory and coastal prediction model and land use/land cover change analysis for St. Kitts. Furthermore, she has also advised and developed digital medias in the cultural domain for the Ministry of Culture St. Kitts and the Museo de Altos de Chavon in the Dominican Republic since 2014. She presented her work at various conferences throughout Europe, the US and the Carribean. Furthermore, she has published the result of the collaborative efforts made throughout the research in variety of multidisciplinary journals.
Books by Charlotte Eloise Stancioff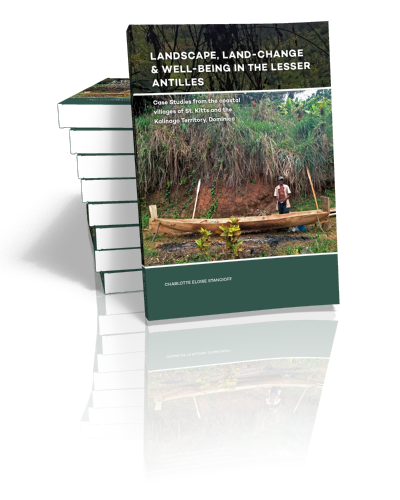 Landscape, Land-Change & Well-Being in the Lesser Antilles
Case Studies from the coastal villages of St. Kitts and the Kalinago Territory, Dominica
Charlotte Eloise Stancioff | 2018
In the Caribbean region, landscape change is part of the region's history. The Caribbean exemplifies man-made changes to landscape, beginning with Amerindians, continuing to the importation of exotic species through the colony area, extreme land…