Lucy Skinner MSc
Lucy Skinner has an MSc in Conservation for Museums and Archaeology from University College London. She has worked as a museum conservator in the UK and as an independent archaeological conservator and organic materials specialist on various sites all over the world as well as for numerous projects in Egypt.
Her work includes "Conservation of Bio-Archaeology"-project at Abydos, and the "Coffin Conservation Project" at Tell el Amarna and conservator for the Ancient Egyptian Leatherwork Project, which includes the Egyptian Museum Chariot Project. Recent work includes research on ancient Egyptian and Nubian skin preparation techniques, a two-year A.W. Mellon Teaching Fellowship in Conservation Education and five months sabbatical replacement as Assistant Professor in Objects Conservation, at SUNY Buffalo State in the USA. Her publications include "Matriarchs, Red Leather and Polka-Dots: More Leather from HK27C" (2016; with C. Rogge), "Nubian Leatherwork" (In Press; with A.J. Veldmeijer) and "Related Skin Producs of an ancient Egyptian harp" (In Press; with A.J. Veldmeijer).
Books by Lucy Skinner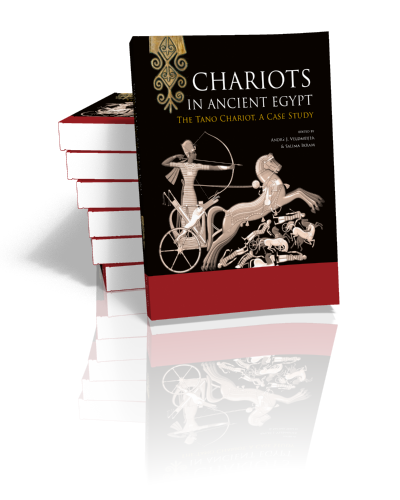 Chariots in Ancient Egypt
The Tano Chariot, A Case Study
Edited by André J. Veldmeijer & Salima Ikram, with contributions by Ole Herslund, Lisa Sabbahy & Lucy Skinner | 2018
Chariots, the racing cars of the ancient world, first appeared in Egypt about 1600 BC, and quickly became not only the preferred mode of transport...