Dr. C. Sciuto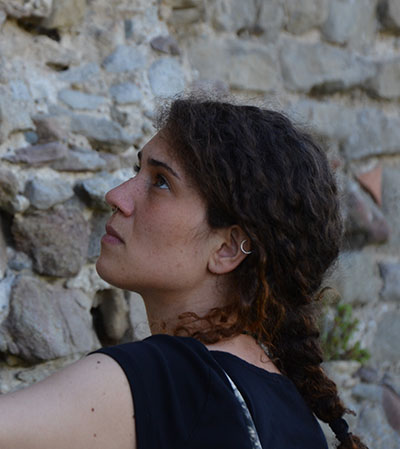 Claudia Sciuto is a research fellow in environmental archaeology at the University of Pisa, Italy. She works on the transformations of quarrying landscapes, looking at different environmental proxies. Her focus is on the relationships between geologies and human communities as manifested through the development of technical and social characters. Her work is transdisciplinary since it entails a methodological and theoretical reflection as well as morphological/archaeometric analysis of materials, and ethnographic fieldwork. She currently leads a research team for the project "Forsaken ecologies" which aims at investigating the metamorphoses of cultural landscapes in the Apuan Alps.
Current affiliation: Researcher at Pisa University.
Key publications:
Sciuto, C., Cantini, F., Chapoulie, R., Cou, C., De la Codre, H., Gattiglia, G., Granier, X. 2022. What Lies Beyond Sight? Applications of Ultraportable Hyperspectral Imaging (

VIS

-

NIR

) for Archaeological Fieldwork. Journal of Field Archaeology, pp.1-14. https://doi.org/10.1080/00934690.2022.2135066
Raneri, S., Botto, A., Campanella, B., Momčilović, M., Palleschi, V., Poggialini, F., Sciuto, C. 2022. Increasing Resolution in Chemical Mapping of Geomaterials: From X-Ray Fluorescence to Laser-Induced Breakdown Spectroscopy. Spectrochimica Acta Part B: Atomic Spectroscopy 194, online. https://doi.org/10.1016/j.sab.2022.106482
Raneri, S., Sciuto, C. 2021. Archeometria da campo, quando il laboratorio arriva sullo scavo. In: F. Cantini ed. Sisto Project 2020. Archeologia dei centri del potere pubblico nel centro di Pisa, Archeologia Medievale

XLVIII

, pp.9-109.
Sciuto, C. 2021. Racconti di pietre. L'applicazione di metodi archeometrici portatili allo studio dei paesaggi. In D. Gangale Risoleo and I. Raimondo eds. Landscape. Una sintesi di elementi diacronici. Nuove metodologie per l'analisi di un territorio. Oxford:

BAR

Publishing, pp.121-132.
Bessac, J.-C., Lamesa, A., Sciuto, C. 2021. The archaeology of quarries and rock-cut sites. In: C. Sciuto, A. Lamesa, K. Whitaker, A. Yamac eds. Carved in stone. The archaeology of rock-cut sites and quarries. Oxford:

BAR

Publishing, pp.1-7.
Books by C. Sciuto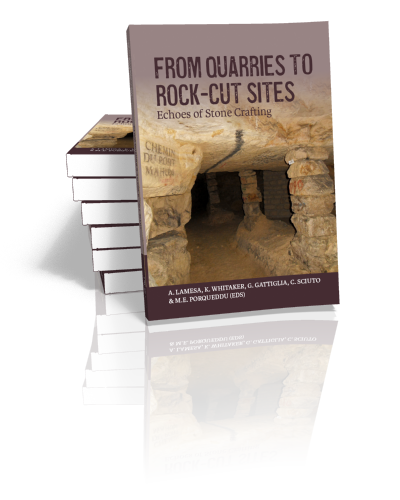 From Quarries to Rock-cut Sites
Echoes of Stone Crafting
Edited by A. Lamesa, K. Whitaker, G. Gattiglia, C. Sciuto & M.E. Porqueddu | | 2023
The archaeological study of quarries focuses mainly on the reconstruction of the extraction process, while rock-hewn spaces have often been approached from the point of view of architectural styles or art-history. Nevertheless, a holistic structural…