Prof. dr. Lisa Sabbahy
Lisa Sabbahy studied at Bryn Mawr College, University of California at Berkeley, and the University of Toronto. She is Assistant Professor of Egyptology at the American University in Cairo, and Program Director of the MA in Egyptology and Coptology. Her research interests include: iconography and titles of ancient Egyptian queens, anthropoid clay coffins, paleopathology of the ancient Egyptians, griffons, and chariots. Her latest publications include the articles: "The King Sitting Backward in His Chariot: A Ramesside Icon of Victory" and "The Middle Bronze Age Griffon: Whence and Whither?" as well as the book "Annotated Bibliography of the Paleopathology of the Ancient Egyptians, 1995-2016, 2nd edition (2017).
Books by Lisa Sabbahy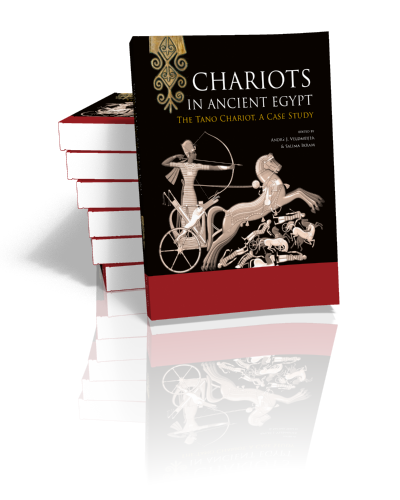 Chariots in Ancient Egypt
The Tano Chariot, A Case Study
Edited by André J. Veldmeijer & Salima Ikram, with contributions by Ole Herslund, Lisa Sabbahy & Lucy Skinner | 2018
Chariots, the racing cars of the ancient world, first appeared in Egypt about 1600 BC, and quickly became not only the preferred mode of transport...