Dr.-Ing. Tanja Romankiewicz
Tanja Romankiewicz is a Research Fellow at the School of History, Classics and Archaeology at the University of Edinburgh. Her PhD investigated the complex roundhouses of the Scottish Iron Age and was published as a monograph with British Archaeological Reports in 2011. The dissertation was jointly undertaken at the TU of Berlin and the University of Edinburgh and funded by the Cusanuswerk e.V.
Her wider research interest covers later prehistoric and Roman architectures across northwest Europe, and she has published on prehistoric domestic and non-domestic architectures as well as Iron Age architectural and artistic design in major journals e.g. the Archaeological Journal (2016), Oxford Journal of Archaeology (2018) and the Antiquaries Journal (2018). Her research on the dynamics in Bronze and Iron Age architectures with a focus on the use and reuse of building materials was funded by the Leverhulme Trust as an Early Career Fellowship on "Building Ancient Lives". The results are due to appear as an Oxford University Press monograph. Together with colleagues in Classics and Engineering at the University of Edinburgh, she is currently investigating earth and turf building in the northwest provinces of the Roman Empire, from Roman Scotland to southern France. This "Earthen Empire" project is also funded by the Leverhulme Trust.
Books by Tanja Romankiewicz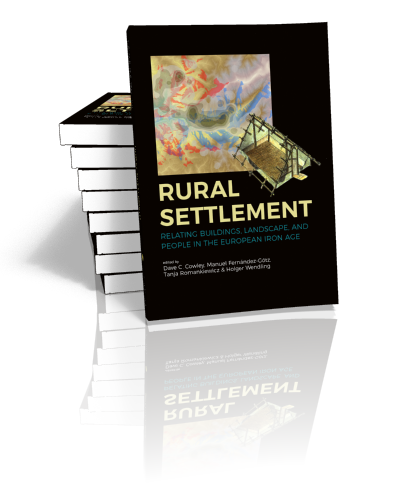 Rural Settlement
Relating buildings, landscape, and people in the European Iron Age
Edited by Dave C. Cowley, Manuel Fernández-Götz, Tanja Romankiewicz & Holger Wendling | 2019
The majority of humanity have lived out their lives in a 'rural' context, and even in our increasingly urbanised world almost half of the global population still live in rural areas. In the European Iron…