Dr. Angus A.A. Mol
Angus Mol is a Caribbean archaeologist and exchange theory specialist. For his Research Master (2007, Leiden University), he explored the social mechanisms of Pre-Columbian exchange with a case-study on "guaízas" (Late Ceramic Age Caribbean shells depicting a face) by viewing these artefacts as social valuables.
Currently Angus did his PhD in the VICI-research Communicating Communities (Prof. Hofman). In his research Angus dealt with the topic of social valuables from a Pan-Caribbean perspective. Using exchange theories from a wide range of paradigms he will interpret distribution patterns of artefacts and concentrate on their distinct social value in the exchange systems of the Greater Caribbean area (consisting of the Antilles and the Caribbean coastal area), he addresses such questions as to what extent it is possible to speak of a unified exchange system (or systems) within which local interaction spheres were socio-culturally integrated and mediated and, if so, how these system(s) would have operated.
Additionally, Angus Mol takes an active interest in the epistemological backgrounds of paradigm formation in archaeology, specifically concerning the perceived interpretational incompatibility of the human and natural sciences. In his research on exchange he has adopted a position of consilience of these two paradigms by combining concepts of the "Maussian gift" with that of "Costly Signalling Theory."
Is a post-doctoral researcher. He works on the theory and methodology of past and present socio-material networks, ranging from entanglements at Çatalhöyük and cultural encounters in the Caribbean, to the materiality of online multiplayer games. His writings have appeared at Sidestone Press, in a number of international journals, and, as Dr. Random, on www.valueproject.nl.
Key Publications
Mol, Angus; Ariese-Vandemeulebroucke, Csilla; Boom, Krijn; Politopoulos, Aris & Vandemeulebroucke, Vincent. 2016. Video Games in Archaeology: Enjoyable but trivial? SAA Archaeological Record 16.5: 11-15.
Mol, Angus A.A. 2014. Play-things and the Origins of Online Networks: Virtual material culture in multiplayer games. Archaeological Review from Cambridge 29.1: 144–166.
Mol, Angus A.A. 2014. The Connected Caribbean: A socio-material network approach to patterns of homogeneity and diversity in the pre-colonial period. Leiden: Sidestone Press.
Hodder, Ian & Angus A.A. Mol. 2016. Networks and Entanglements. Journal of Archaeological Method and Theory 23.4: 1066–1094.
External link: Angus A.A. Mol's Academia.edu profile
Books by Angus A.A. Mol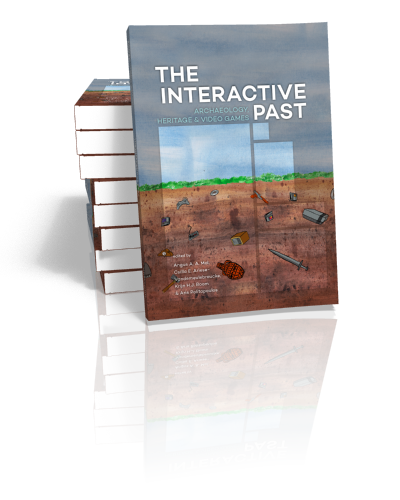 The Interactive Past
Archaeology, Heritage, and Video Games
Edited by Angus A.A. Mol, Csilla E. Ariese-Vandemeulebroucke, Krijn H.J. Boom & Aris Politopoulos | 2017
Video games, even though they are one of the present's quintessential media and cultural forms, also have a surprising and many-sided relation with the past....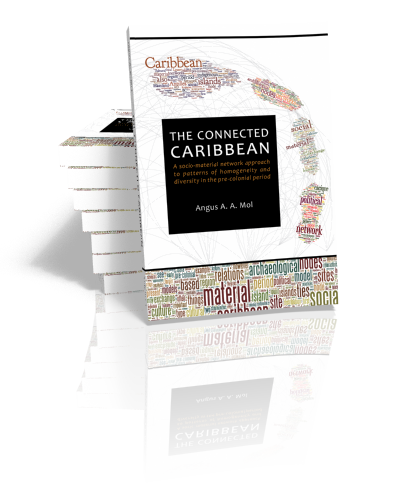 The Connected Caribbean
A socio-material network approach to patterns of homogeneity and diversity in the pre-colonial period
Angus A.A. Mol | 2014
The modern-day Caribbean is a stunningly diverse but also intricately interconnected geo-cultural region, resulting partly from the islands' shared colonial histories and an increasingly globalizing...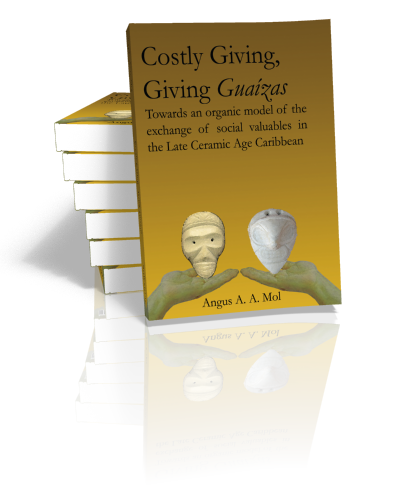 Costly Giving, Giving Guaízas
Towards an organic model of the exchange of social valuables in the Late Ceramic Age Caribbean
Angus A.A. Mol | 2007
An Archaeology of Exchange is primarily an archaeology of human sociality and anti-sociality. Nevertheless, archaeological studies of exchange are numerous and varied, and archaeologists do...