Prof. dr. Wayne Modest
Wayne Modest is the Head of the Research Center for Material Culture, the research institute of the Tropenmuseum, Museum Volkenkunde, Africa Museum and Wereldmuseum in the Netherlands. He is also Professor of Material Culture and Critical Heritage Studies in the Faculty of Humanities at the Vrije Universiteit Amsterdam.
Modest was previously head of the curatorial department at the Tropenmuseum, Amsterdam; Keeper of Anthropology at the Horniman Museum in London, and Director of the Museums of History and Ethnography in Kingston, Jamaica. He has published widely on issues of belonging and displacement; histories of (ethnographic) collecting and exhibitionary practices; and difficult/contested heritage with a special focus on slavery, colonialism and post-colonialism. His most recent publications include Victorian Jamaica (Duke University Press, 2018, with Tim Barringer), and "Anxious Politics in Postcolonial Europe" (American Anthropologist, 2017, with Anouk de Koning).
Books by Wayne Modest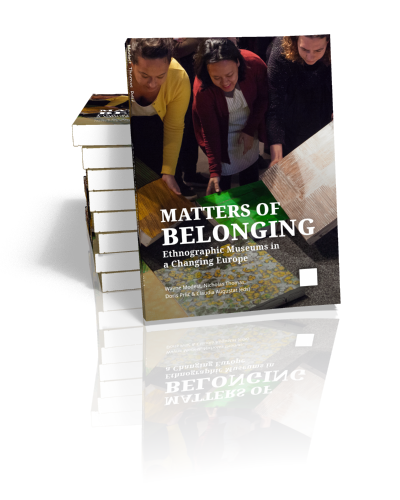 Matters of Belonging
Ethnographic Museums in a Changing Europe
Edited by Wayne Modest, Nicholas Thomas, Doris Prlić & Claudia Augustat | 2019
Matters of Belonging brings to the foreground critical practices within ethnographic museums in relation to their diverse stakeholders, with a special focus on collaboration with artists and differently constituted, self-identified communities. This book emerges from…