Andreas Mertgens MA
Andreas Mertgens is a research associate at the Cologne Center for eHumanities (CCeH), University of Cologne. He studied English and American Studies (B.A.) and Scholarly Editing and Documentology (M.A.) at the University of Wuppertal.
His M.A. thesis was a digital edition focusing on censorship in Heinrich Heine's "Wintermärchen". He has worked on a variety of digital edition projects such as the "Heinrich-Heine-Portal", "Grabbe-Portal", "Darwin Correspondence Project" and "Haller-Online" as well as non-academic open-data and cultural heritage projects
Books by Andreas Mertgens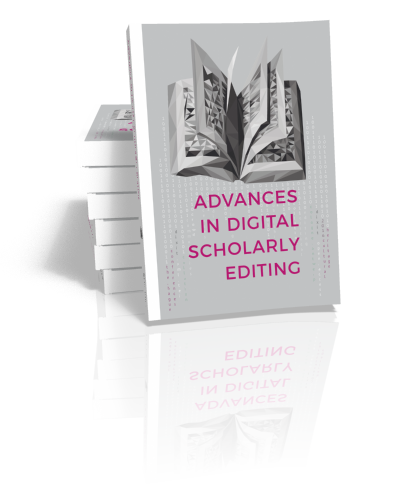 Advances in Digital Scholarly Editing
Papers presented at the DiXiT conferences in The Hague, Cologne, and Antwerp
Edited by Peter Boot, Anna Cappellotto, Wout Dillen, Franz Fischer, Aodhán Kelly, Andreas Mertgens, Anna-Maria Sichani, Elena Spadini & Dirk van Hulle | 2017
As the papers in this volume testify, digital scholarly editing is a vibrant practice. Scholarly editing has a long-standing tradition in the humanities. It is...