Dr. Julia Katharina Koch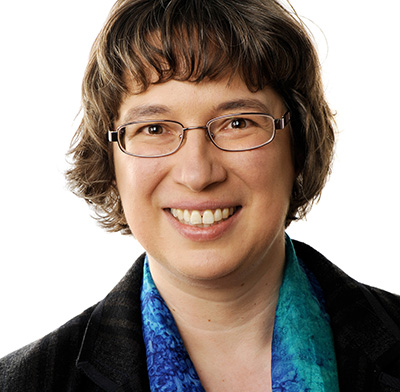 Julia Katharina Koch is a member of CRC 1266 'Scales of Transformation' at Kiel University. Before that she worked as a freelance archaeologist; as editor of the journal Germania at the Romano-Germanic Commission, Frankfurt, Germany; and as project investigator on the project 'Life Course Reconstruction of Mobile Individuals in Sedentary Societies', at Leipzig University (funded 2004–2011 by the German Federal Ministry of Education and Research).
In 2000/01 she was the recipient of a travel grant from the German Archaeological Institute that enabled her to visit countries around the Mediterranean. She has studied at Mainz University, Germany, and Kiel University. Her PhD dissertation (1999) was on the wagon and horse harness from the Late Hallstatt princely grave of Hochdorf. Her research focus is on mobility, cultural transfer, and gender relations in Bronze and Iron Age Central Europe.
She is a co-founder and member of the German society FemArc e.V. and of the European Association of Archaeologists community 'Archaeology of Gender in Europe', and she is co-publisher of the monograph series 'Frauen – Forschung – Archäologie' (Women – Research – Archaeology). From 2005 to 2009, she was chair of the working group 'Iron Age' of the German societies for antiquarian studies (Verbände für Altertumsforschung).
Key publications
Julia K. Koch and Eva-Maria Mertens (eds.). 2002. Eine Dame zwischen 500 Herren: Johanna Mestorf – Werk und Wirkung. Eine internationale Tagung der CAU Kiel 1999. Frauen – Forschung – Archäologie 4. Münster: Waxmann.
Julia K. Koch. 2006. Hochdorf VI: der Wagen und das Pferdegeschirr aus dem späthallstattzeitlichen Fürstengrab von Eberdingen-Hochdorf (Lkr. Ludwigsburg). Forschungen und Berichte zur Vor- und Frühgeschichte in Baden-Württemberg 89. Stuttgart: Theiss.
Anton Kern, Julia K. Koch et al. (eds.). 2012. Technologieentwicklung und transfer in der Eisenzeit Europas. Bericht der AG Eisenzeit, Hallstatt 2009. Beiträge zur Ur und Frühgeschichte Mitteleuropas 65. Langenweißbach: Beier&Beran.
Julia K. Koch and Katharina Kupke. 2012. Life course-reconstruction of mobile individuals in an Early Bronze Age society in Central Europe: concept of the project and first results to the cemetery of Singen (Germany), in: Joachim Burger et al. (eds.), Population dynamics in pre- and early history: new approaches by using stable isotopes and genetics. Proceedings of a conference in Berlin, March 24–26, 2010. TOPOI. Berlin Studies of the Ancient World 5. Berlin: De Gruyter, 225-241.
Julia K. Koch. 2014. Von Geburt an Frau? Mädchen und junge Frauen in der Nordalpinen Frühbronzezeit, in: Anna Kieburg and Susanne Moraw (eds.), Mädchen in der Antike. Bericht der Tagung des FemArc e.V. und des Deutsches Archäologisches Institut, Berlin 2010. Frauen – Forschung –Archäologie 11. Münster: Waxmann, 41-60.
Julia K. Koch. 2014. Neolithische Kollektivgräber von Großeibstadt, Kr. Rhön-Grabfeld, in: Maria Wunderlich, Julia K. Koch and Paula Dieck (eds.), Denhoog – Großeibstadt – Rastorf: Studien zu neolithischen Gräbern und Häusern. Frühe Monumentalität und soziale Differenzierung 5. Bonn: Habelt, 159-252.
Julia K. Koch and Roman Scholz. 2015. Das Große Bürgle von March-Buchheim im Breisgau: Großgrabhügel nördlich der Alpen und eine Kommunikationsroute durch den Schwarzwald, in: Jutta Leskovar and Raimund Karl (eds.), Linzer Eisenzeitgespräche 2014. Linz: Oberösterreichisches Landesmuseum, 67-79.
Julia K. Koch. 2017. Weibliche Biographien und statistische Gruppen: das Leben und Sterben der hallstattzeitlichen Frauen vom Magdalenenbergle, in: Katja Winiger, K. and Christin Keller (eds.), Frauen an die Macht? Neue interdisziplinäre Ansätze der Frauen- und Geschlechterforschung für die Eisenzeit Mitteleuropas. Universitätsforschungen für prähistorische Archäologie 299. Bonn: Habelt, 93-106.
Julia K. Koch. 2017. Between the Black Forest and the Mediterranean Sea: individual mobility in the Early Iron Age, in: Silviane Scharl and Birgit Gehlen (eds.), Mobility in prehistoric sedentary societies. Kölner Studien zur Prähistorischen Archäologie 8. Rahden: Leidorf, 215-228.
Books by Julia Katharina Koch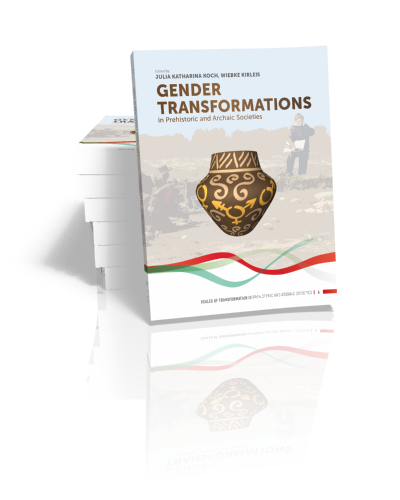 Gender Transformations in Prehistoric and Archaic Societies
Edited by Julia Katharina Koch & Wiebke Kirleis | 2019
In which chronological, spatial, and social contexts is gender a relevant social category that is noticeable in the archaeological material? How can transformations in social gender relations and identity be recognized archaeologically? Is the identity…