Prof. A. Bernard Knapp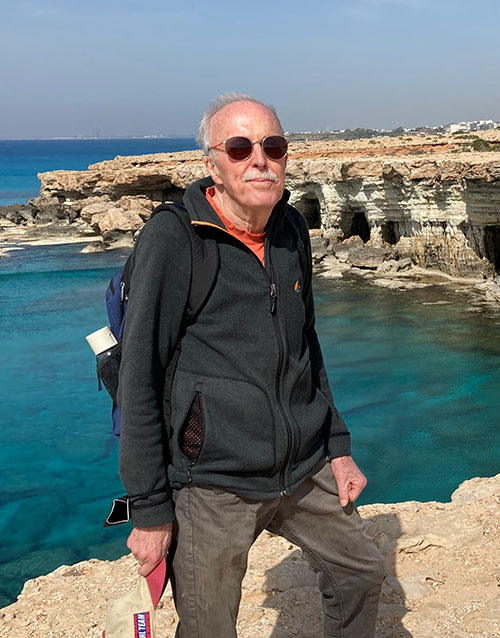 A. Bernard Knapp is Emeritus Professor of Mediterranean Archaeology in the division of Archaeology, Department of Humanities, University of Glasgow, and Honorary Research Fellow at the Cyprus American Archaeological Research Institute, Nicosia.
He co-edits the Journal of Mediterranean Archaeology with John F. Cherry and Peter van Dommelen and is the general editor of the series Monographs in Mediterranean Archaeology (both published by Equinox Press, Sheffield, UK). He is the author and editor of several books including, most recently, The Archaeology of Cyprus: From Earliest Prehistory through the Bronze Age (Cambridge University Press, 2013), The Cambridge Prehistory of the Bronze-Iron Age Mediterranean (Cambridge University Press, 2014), co-edited with Peter van Dommelen, and Mediterranean Connections: Maritime Transport Containers and Seaborne Trade in the Bronze and Early Iron Ages of the Aegean and Eastern Mediterranean (London: Routledge, 2017), co-authored with Stella Demesticha.
Books by A. Bernard Knapp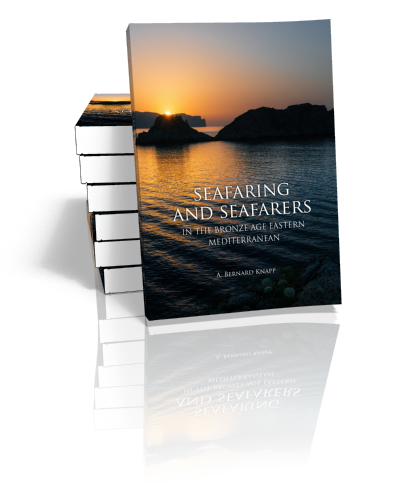 Seafaring and Seafarers in the Bronze Age Eastern Mediterranean
A. Bernard Knapp | 2018
Seafaring is a mode of travel, a way to traverse maritime space that enables not only the transport of goods and materials but also of people and ideas — communicating and sharing knowledge across the sea and between different lands....