Jos Kleijne
Dr. Jos Kleijne (1987, Beverwijk, the Netherlands) is currently a postdoctoral researcher at the Collaborative Research Centre (CRC 1266) 'Scales of Transformation' at Kiel University in Germany. Between November 2014 and March 2018 he wrote his PhD at the Graduate School 'Human Development in Landscapes' at Kiel University.
Before this time, he was shortly working as a private researcher (during that time he wrote a book about Kennemerland in the Bronze Age on behalf of the Province of North Holland). Between 2010 and 2013 he worked at the Cultural Heritage Agency of the Netherlands, as a researcher for the Later Prehistory of the Netherlands. Here he was partly responsible for the Odyssee-project "Unlocking North Holland's Late Neolithic Treasure Chest", for which the three site monographs were produced.
He obtained his Research Master degree at Leiden University in 2010. His research interests span the Neolithic and the Bronze Age and range from the technological analysis of material culture to using modern techniques (micromorphology, Bayesian modelling, biochemistry) in understanding prehistoric settlements.
Books by Jos Kleijne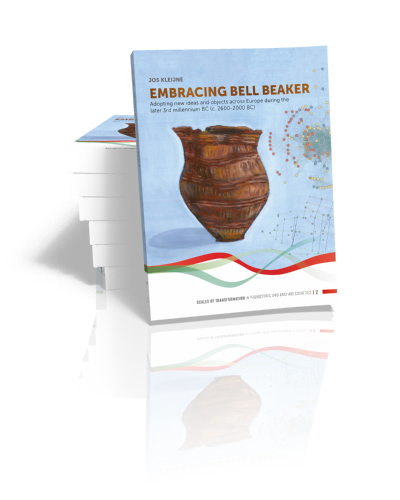 Embracing Bell Beaker
Adopting new ideas and objects across Europe during the later 3rd millennium BC (c. 2600-2000 BC)
Jos Kleijne | | 2019
This book deals with the question how communities across Europe during the later 3rd millennium BC adopt and transform the Bell Beaker phenomenon differently. By looking at these processes of change from the perspective of…