Jessica Kaiser
Jessica Kaiser is a bioarchaeologist currently finalizing her PhD in Human Osteology and Egyptian Archaeology at the University of California Berkeley. She spent ten years as the head osteologist of the Giza Plateau Mapping Project/AERA, where she also taught osteology. She has worked as an archaeologist and human remains specialist in Upper and Middle Egypt, Sweden, and the US. She has published on her work at Giza.
Books by Jessica Kaiser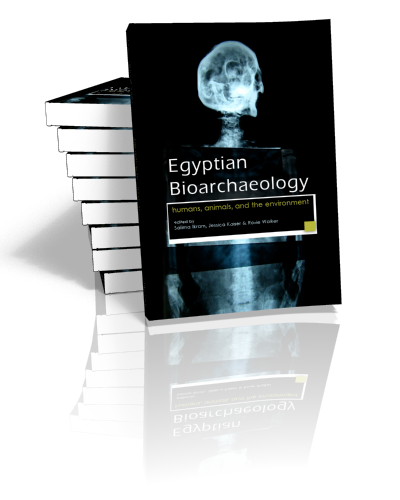 Egyptian Bioarchaeology
Humans, Animals, and the Environment
Edited by Salima Ikram, Jessica Kaiser & Roxie Walker | 2015
Although the bioarchaeology (study of biological remains in an archaeological context) of Egypt has been documented in a desultory way for many decades, it is...