Dr. Benjamin Jennings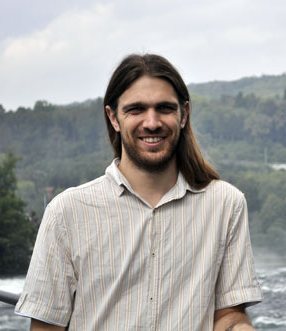 Ben studied Archaeology at the University of Wales Lampeter, followed by a M.A in Maritime Archaeology and History at Bristol University. After working as a field archaeologist and on the Newport Medieval Ship Project in the UK, he returned to academia to undertake his PhD at the University of Basel. His PhD research, funded by the Swiss National Science Foundation, focussed on the disappearance of the lake-dwelling phenomenon in the Circum-Alpine region at the end of the Late Bronze Age and beginning of the Iron Age. Special emphasis was placed upon the exchange and communication routes linking the Alpine region to northern Europe and the Italian peninsula, and considering the cultural ramifications that may have occurred from participation in or changes to those routes.
In this manner his PhD thesis has provided an alternative to the climatic model, illustrating how cultural changes related to the involvement of lake-dwelling communities in inter-regional exchange and a restriction of such practices in the early Iron Age contributed to a change in practices of legitimization and identity construction resulting in the abandonment of the lake-dwellings.
Ben's post-doctoral research has continued his interest in material culture and wetland archaeology, and is exploring the possibility of utilising methods from Social Network Analysis to visualise networks of citation in object decoration, identifying levels of abrasion and erosion on ceramics from lake-dwellings as indicators of deposition conditions, and the further identification and clarification of prehistoric exchange routes flowing across Europe.
Books by Benjamin Jennings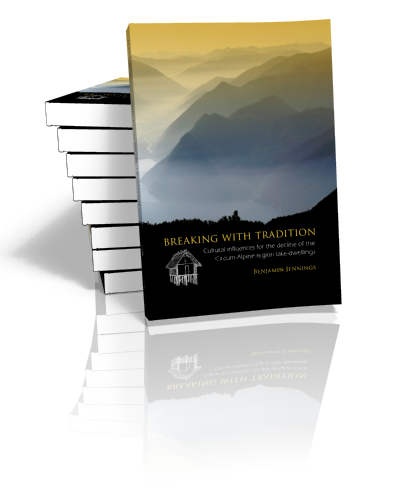 Breaking with Tradition
Cultural influences for the decline of the Circum-Alpine region lake-dwellings
Benjamin Jennings | 2014
Over 150 years of research in the Circum-Alpine region have produced a vast amount of data on the lakeshore and wetland settlements found throughout the area. Particularly in the northern region, dendrochronological studies have provided…