Dr. Linda Hurcombe
Linda Hurcombe is a leading figure in experimental archaeology and set up the distinctive MA in Experimental Archaeology programme at the University of Exeter where she has served as Head of the Department of Archaeology.
She has broad interests in artefacts and material culture studies where she has published widely. Her research is characterised by the extensive use of experimental archaeology and ethnographies, providing a detailed practical understanding of how materials can be transformed into material culture. She is especially interested in ethnographies of craft traditions, the sensory worlds of prehistoric societies and the manner in which archaeologists and anthropologists approach artefact studies.
She has also worked on gender and material culture, and explored function as a concept as well as conducting functional analysis of stone tools via wear traces. Fieldwork projects have been undertaken in Europe and Pakistan and she has worked with a variety of craftspeople.
She has published books with Routledge on Perishable Material Culture in Prehistory: investigating the missing majority (2014) and Archaeological Artefacts as Material Culture (2007). Her work on two related interdisciplinary projects on Touch experiences in museums using a variety of media has led to a joint paper for the international Human Computer Interaction conference which has received acclaim as the 'best paper' for the whole conference publication of c1500 papers.
She lead Exeter's participation in the EU funded Openarch project focused on archaeological open-air museums and experimental archaeology.
Books by Linda Hurcombe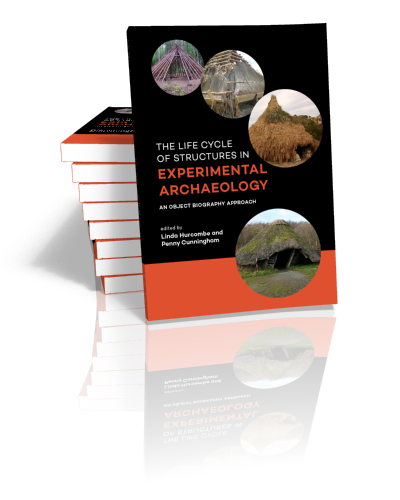 The life cycle of structures in experimental archaeology
An object biography approach
Edited by Linda Hurcombe & Penny Cunningham | 2016
The focus of Archaeological Open-Air Museums (AOAMs) is to present both the tangible and intangible past to the public. The tangible parts of AOAMs are the archaeological remains and the reconstructions. The intangible and, in…