Prof. dr. Wim Hupperetz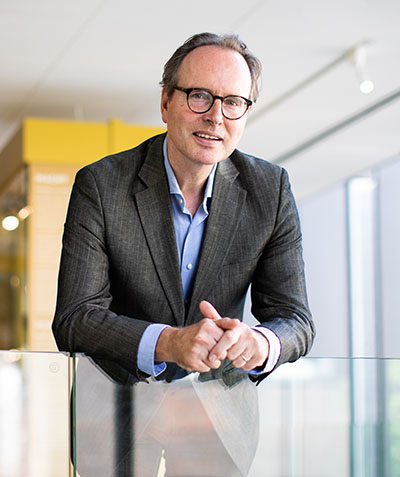 Wim Hupperetz is a heritage professional in the field of museology, archaeology, cultural landscapes and built heritage, focused on adding value through digital media and a multidisciplinary approach. He is currently extraordinary professor of Museums, Heritage and Digital Curation at the University of Amsterdam.
Wim worked as a curator and head of public affairs at the Limburgs Museum in Venlo for sixteen years and was director at the Allard Pierson, the museum and knowledge institute of the University of Amsterdam, from 2008 to 2021. He coordinated the refurbishment and expansion of the museum that was completed in 2020. He initiated ArchaeoHotspots, introduced MuseumCamp in the Netherlands, and coordinated several European Union projects on museums and digital heritage, working with international consortia of museums and commercial partners. He has published on Roman and medieval archaeology, castles, museology, and digital heritage.
Currently Wim is Chief Science Officer at the Dutch Cultural Heritage Agency (RCE).
Books by Wim Hupperetz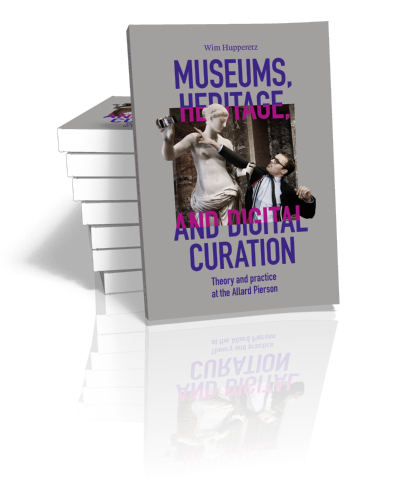 Museums, Heritage, and Digital Curation
Theory and practice at the Allard Pierson
Wim Hupperetz | 2022
Heritage institutions face major changes in the areas of digitisation, narrative, inclusivity, and participation. In this groundbreaking book Wim Hupperetz, an expert in the field of museums, heritage and digital curation, reflects on the challenge…