Dr. Ole Herslund
Ole Herslund is a doctor of Egyptology and Egyptian Archaeology trained at University of Copenhagen and University College London. He has worked as research fellow and external lecturer at the Department of Ancient Near Eastern Studies, Institute of Regional and Cross-Cultural Studies, University of Copenhagen, and works on a number of projects throughout Egypt including the Italian-Egyptian Mission to Kom el-Ahmer and Kom Wasit and the Temple of Athribis Mission, University of Tübingen.
Herslund's research focus is on the study of material culture in ancient Egyptian texts and writing systems, and he has published articles on topics relating to material culture and classification, cognition, meaning and social history, among which "On the Pictorial Meaning of the Drop Shaped Hieroglyph for 'Copper' from the Archaic Period to the Middle Kingdom" (2015), "Chariots in the Daily Life of New Kingdom Egypt: A Survey of Production, Distribution and Use in Texts" (2013) and "Cloths – Garments – and Keeping Secrets: Textile classification and cognitive chaining in the ancient Egyptian writing system" (2010).
Books by Ole Herslund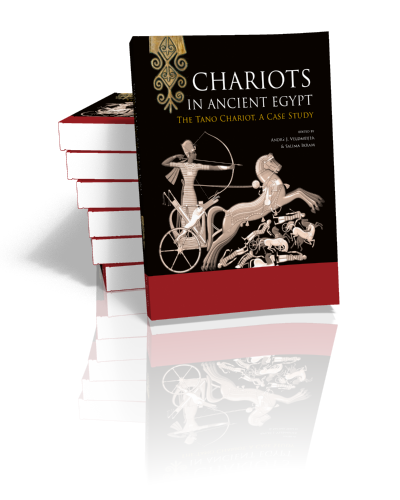 Chariots in Ancient Egypt
The Tano Chariot, A Case Study
Edited by André J. Veldmeijer & Salima Ikram, with contributions by Ole Herslund, Lisa Sabbahy & Lucy Skinner | 2018
Chariots, the racing cars of the ancient world, first appeared in Egypt about 1600 BC, and quickly became not only the preferred mode of transport...